Dancehall duo, RDX has again urged artistes currently using Hip Hop and Trap beats to maintain the authentic Dancehall sound, even as they experiment with different music genres.
Deejay and member of RDX, Renegade, says the beats dominating local Jamaican music scene now, might in the short run end up "mashing up local dancehall" and preventing the genre from rising bigger internationally, as it has the potential to do. According to Renegade, songs on these beats have failed to gain traction globally, as their producers have not maintained the essence of Dancehall sounds and the beats have no identity, as they are neither deemed to be Hip Hop nor Dancehall.
"A Lot of small technical tings change the music; the way how the beats dem sound and dem suppm deh. It change how people rock, and wha happen now, generally speaking, it's like a "Made in China" version of Hip Hop," Renegade said recently during an interview on The Fix entertainment show.
"A dat a di dominant ting inna Dancehall. Now, the music can move on you know, because the music is in evolution… however, what you have to maintain throughout di whole a di ting, is an identity. The identity don't change, so even when the music change, the mood change, the groove change; everything else change, you have to maintain your identity," he stressed.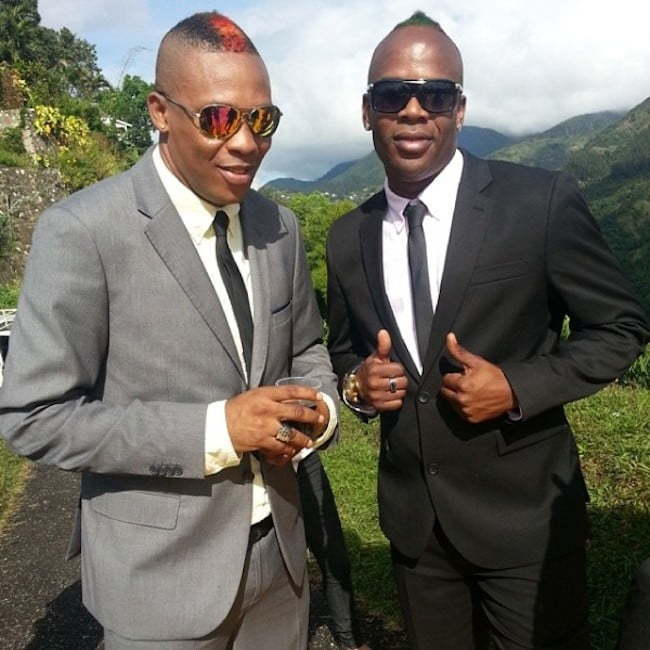 "Is like this morning you get up, you is a man; and this evening you tun one goat. You get mi? You are no longer a man so, you lose yuh identity, now yuh a waa goat. So dat is wha happenin now. Wi get a 'Bible of Dancehall' and di man dem teck dah bible deh an dem fling it weh, and teck up dem likkle pamphlet weh di Jehovah Witness dem gi yuh. Dat dem a work offa," Renegede said in his analogy of the current situation.
Renegade added that Dancehall lovers globally have not gravitated to the Dancehall trap songs which have been the trademark sounds of upcoming artistes such as the Montego Bay-based 6IX group and the Ocho Rios-based Jahvillani.
"Because it no have no identity, it cannot be identified as Dancehall. So people outside, when dem hear it dem can't identify it as Dancehall and dem can't identify it as Hip Hop. Hip-hop people don't accept it as Hip Hop, 'cause none a dem no cross ova. But di goalpost move. Wi no longa want cross ova again; wi waa run di place; wi waa hot pan di grung. So di goal no longer is fi cross over, fi do song weh di world can accept. So you can't dance and rock to it," he said.
"Some man no see it, 'cause dem a eat food. Some man no inna di game fi di growth a di music. Some man inna it fi get as much food as possible, cause a no every man weh inna Dancehall a Dancehall artiste. A no every man weh sing song is an artiste," he declared.
This is the second time this year that RDX has urged other artistes to maintain the integrity of Dancehall music, even as they try new styles. In March, the duo which is known for hits "Ben Ova" and "Shake your Bam –Bam" told the Jamaica Star that while there is nothing wrong with having other influences on the genre, they are to make an effort to "do less music that sounds like a discount version of Hip-hop/Trap".