The alleged drug dealer who supplied the deadly drugs that claimed the life of rapper Mac Miller has been arrested and charged.
Almost a year to the date after rapper Mac Miller was found dead in his California home from an accidental overdose, police charged the man who supplied the drugs. A man named Cameron James Pettit, 28, was charged with selling Mac counterfeit oxycodone pills laced with fentanyl, according to TMZ. According to court documents, Mac Miller, born Malcolm McCormick, asked Pettit for "percs" or percocet pills and that the dealer gave him a deadly dose.
The 26-year-old Pittsburgh native died on September 7 of last year from a toxic mixture of fentanyl, alcohol, and cocaine. Documents said that two days prior to his death, Mac received two deliveries of drugs; one from Pettit who allegedly sold him the bad oxy pills, Xanax and cocaine, and the other from a prostitute who gave the "Swimming" MC pure oxy, Xanax, hydrocodone, amphetamine, and cocaine.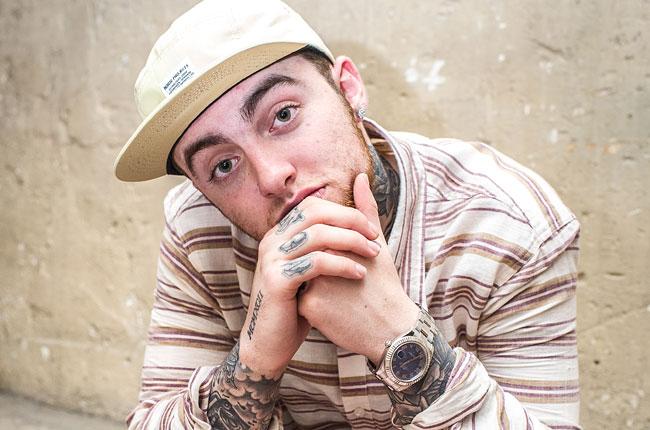 Prosecutors also said that Pettit DM'd a friend on Instagram shortly after Mac Miller's death saying that he probably shouldn't post any reaction to the news "just to be smart." When someone later asked how the dealer was doing, he replied, "I am not great … Most likely I will die in jail."
Pettit was taken into custody Wednesday morning. It was unclear if the prostitute or anyone else involved in the two drug deals would face charges as well.
"Let our message be clear," said Daniel C. Comeaux, DEA Los Angeles Deputy Special Agent in Charge. "If you peddle illegal drugs and kill someone, the DEA will be the voice of the victim. We will not rest until you face the justice system."
RIP Mac!