Rapper Drake and Jamaican dancehall artiste Shenseea were seen partying together in Turks and Caicos, and fans have begun to hint at a collaboration between the two.
The "Blessed" singer and the Canadian rapper were photographed and filmed at the club having a good time together. In the video, Shenseea's "ShenYeng Anthem" plays while Drake bangs on the club wall in support. She is seen laughing and smiling while videoing them. The pair also took photos together. In one photo, Drake has his arm around the singer while she throws up the peace sign while sticking her tongue out. Her arm is around his back. In the second image, the pair share a close embrace with Shen smiling boldly. Shortly after, they were seen leaving the club together. International music producer, Rvssian, was also on the scene.
Rvssian's presence at the club added to the speculation of a possible collab as he recently shared an image of himself with Drake while teasing fans of a future collaboration. The producer posted a photo on Twitter of the pair sitting and flashing signs with their fingers. He captioned the post, "Who's ready?" In the pic, Drake can be seen wearing a red Buju Banton print shirt by Supreme.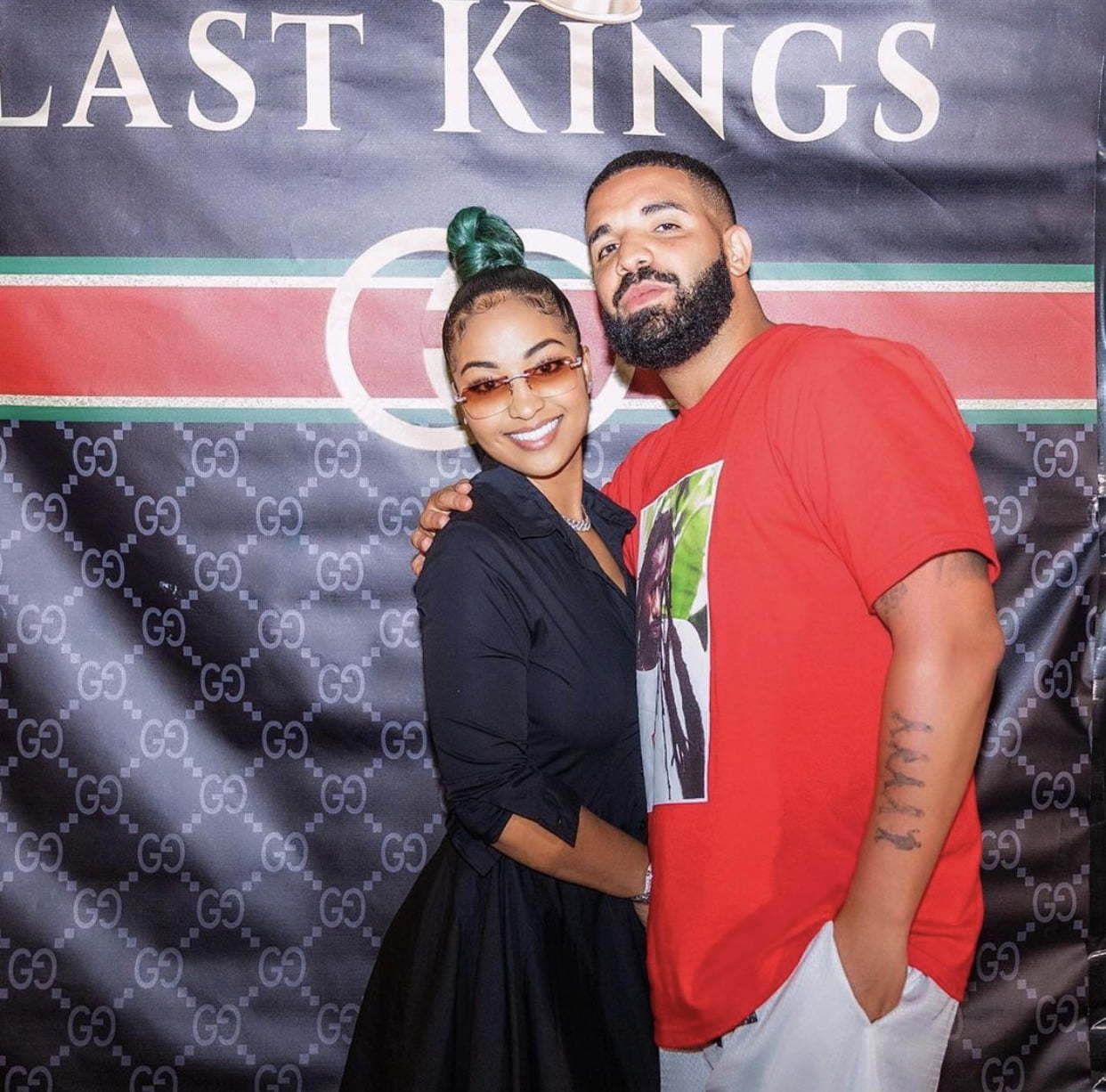 It was also recently rumored that Shenseea and Rvssian were dating after he gifted her a diamond-encrusted Rolex watch. Fans quickly took to social media to speculate that she had slept with the producer to receive such an expensive gift. "How SAD is this? ONLY JAMAICANS feel ya fi f**k fi reach somewhere ina life," the dancehall singjay wrote in response on IG.
"Y'all always tryna put successful women down.. That's why God na stop bless me he knows I'm passionate about my music and work hard wid a clean heart. Rolex a bun unu? Just wait fi see wa come next." she added.
Fans then had no choice but to accept that their time together was due to them making music. Rvssian, whose real name is Tarik Johnston, is the founder of Head Concussion Records, a music production company situated in Kingston, Jamaica. The 29-year-old music savant is credited for several dancehall, Hip Hop and Latina hits such as "Life Sweet" by Vybz Kartel, "Straight Jeans and Fitted" featuring Vybz Kartel, "Pull Up To Mi Bumper" featuring Konshens and J Capri, and "Passion Whine" featuring Sean Paul and Puerto Rican singer Farruko. He is also a singer and an entrepreneur.
A collaboration with Drake and Shenseea would definitely be another hit under Rvssian's belt. Fans have also taken to Instagram to state that it is a huge possibility that Drake and Shenseea are involved in a romantic relationship. The pair did look quite cozy and happy together. How much of a coincidence is it that the pair met up while he was on vacation.