The Beyhive thinks Beyoncé is pregnant with a fourth child, but she just debunked them.
Power couple Beyoncé and JAY-Z sparked rumors of pregnancy when they made an appearance at the Made in America Festival in Philadelphia on Saturday night. Queen Bey is celebrating her birthday this week on September 4th, so some family and friends surprised her with an early intimate celebration. In the video that has gained millions of interaction and reactions online, Beyonce is seen standing next to her husband who is holding a massive champagne bottle, as a cake is held out in front of her with sparkling candles.
The small gathering serenaded Mrs. Carter who was clad in shorts and a corset top with a tan long-sleeve shirt overlaying it that had the first few buttons undone revealing much cleavage. She also donned a small black leather purse that clutched her waist. Viewers could not help but notice that the singer's stomach seemed a bit more pronounced than usual as the camera lens zooms in closer on her torso.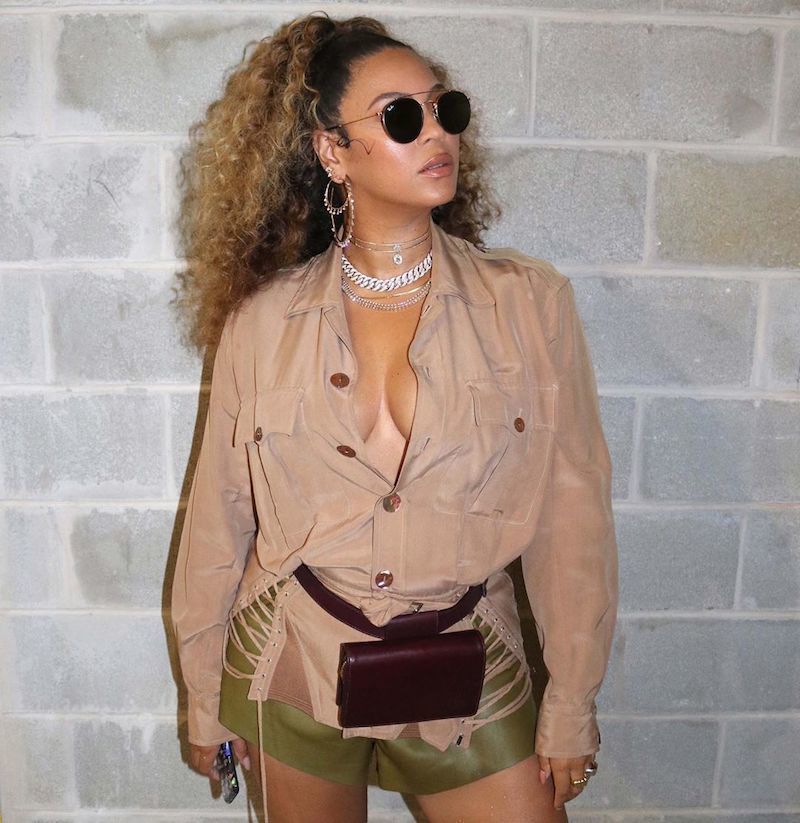 Instantly the comments section was inundated with the speculation that Bey is carrying another baby for her billionaire husband. One user wrote, "Is she pregnant or sumten?" posing a question rather than an assumption but still saying what we're all thinking. Another commenter said, "Oh she definitely preggo" as if she could confirm this unequivocally.
As fans continued to speculate around Beyonce's assumed pregnancy, some were defensive of the 'Crazy Love' hitmaker. One user explained that the pop superstar has previously admitted that she was left with more weight than usual after her last pregnancy and that the alleged 'baby bump' is just some extra pregnancy weight from carrying not just one baby but twins.
Beyonce herself pretty much debunked the pregnancy rumors when she was spotted at JAY-Z's Made In America over the weekend with a plastic back of D'Ussé Cognac in her hand. Pregnant women don't usually drink alcohol, and certainly, Bey would not do that.
Beyoncé at the Made in America festival, she is tired of us??? pic.twitter.com/k1DUqYeagx

— jurayl ? (@EssentialYonce2) September 1, 2019
Beyonce released a documentary this year on Netflix that focused on her current life and her highly-anticipated Coachella performance earlier this year. She spoke about how hard she had to work to get into shape for her performance and mentioned that it is unlikely that she will have another child.
No rep for the couple have responded to these pregnancy rumors just yet, but we are still keeping our ears wide open and our eyes peeled. Could you imagine a fourth Carter baby? Another heir to the billionaire throne? Well, we see absolutely nothing wrong with that, but it appears this is all just talk for now.