Wile Side Government artiste, Jahvillani released his new track, "Preserve Mi Life," on the GPS riddim less than 24 hours ago, and it has already amassed over 25 thousand views.
The song has been getting major love since its release, and many are commending the artiste as he pours it all out in this conscious new single. The track conveys messages of positivity and upliftment. It motivates you to be grateful for all your blessings, whether big or small and to be appreciative of the fact that you are alive. The song comes across as a prayer, and you can feel the real, heartfelt, and genuine emotion that he sings.
In the intro to the track he said, "Man deh ya fi a reason enuh Father, nuff a mi friend dem drop out, nuff a mi friend dem get life Inna prison, man deh ya fi a purpose. A great one too."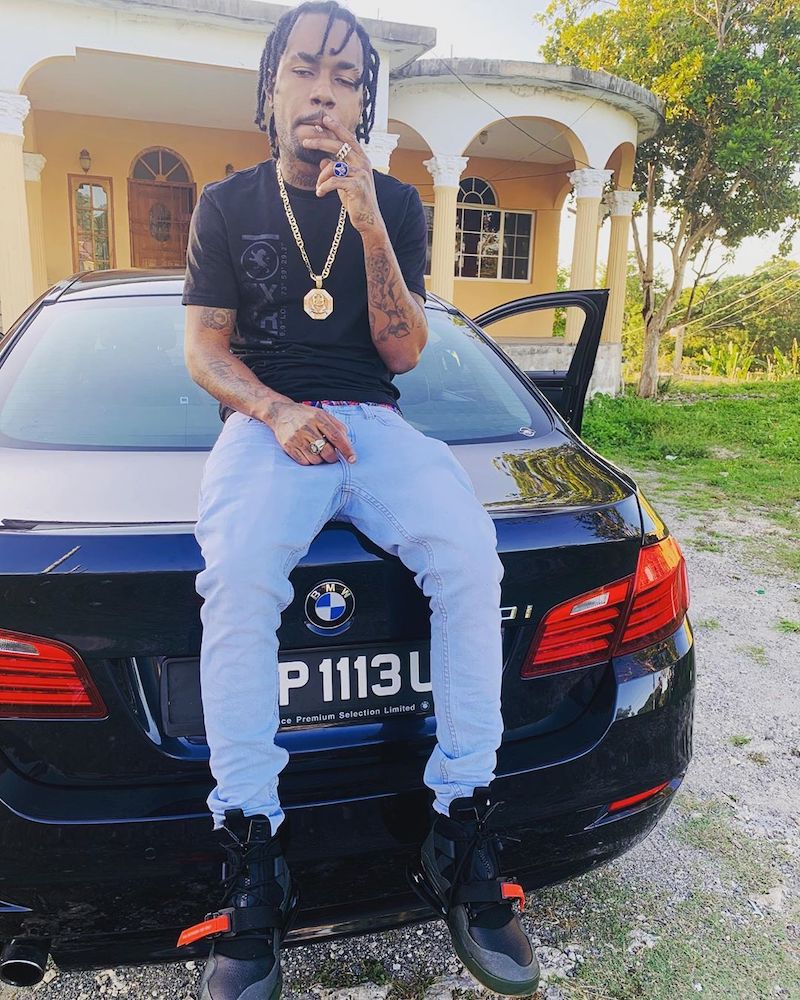 He sings, "Thank you Jah Jah, fi preserve mi life / Cuz man coulda dead outta crazy time / Mi jump nuff fence like crazy pines / Mi affi thank you Jah Jah, fi preserve mi life / Cuz man coulda dead outta crazy time / Mi use to do wrong now mi change fi right / A nuff time man diss and frass /and no money nah run mi Nuh deh pon track/ Could a lift up mi gun mi no deh pon dat / Just pray to di most high and get answers / An mi put in di work an mi neva stop / See it deh now a Wildside deh pan top/ nuff a dem well waan hear seh man drop but make dem know no weapon that form against I cannnot prosper."
It is quite apparent that Jahvillani is on a new path, and his true purpose has been renewed as this song goes back to his roots. The advice given by Onstage Host Winford Williams, about taking his lyrics to a higher level and being a positive influence on society has clearly been taken to heart. Jahvillani is definitely a force to be reckoned with and with songs that encourage us to be thankful in all that we do, he will be leaving a lasting impression on any listener. These are the types of songs that the country needs.
Jahvillani, whose real name is Dujon Edwards, previously confirmed that he is not a part of the 6IX Crew. However, we do not doubt that his success in the industry will not be negatively impacted. His song, "Clarks Pon Foot," was the number one trending dancehall song in Jamaica earlier this summer and Clarks's official social media page also acknowledged him for the effort. That song currently has 2 million views on YouTube.
We look forward to all the great things that are to come from the Wile Side President.