Alkaline might've just ignited one of the biggest feuds in dancehall this year, with the 6ix camp.
Alkaline is on the warpath once again, and it is no joke. This track's flow resembles the formula used in a previously released graphic horror song "Nah Tell Yuh." His onslaught on the music scene continues as the Vendetta deejay is going against his natural process and is releasing songs at a rapid pace. The timing is also perfect, coming at a time where the heavy summer song volume had cooled down.
The track titled "State of Emergency" is a testimony to Alkaline's skill as he flexes his lyrical muscles with ease. He attacks the beat with a playful yet lethal style and holds nothing back along the way. "When Badman guh fi bwoy pop it off ah fire/ Bullet inna dem head an inna face dat wire / Mi seh anyweh a coulda inna traffic /March guh over widdi Matiq an leffi car seat tragic," Alka deejay over a beat produced by Jahvy Ambassador.
In case you were wondering shots were also fired in the direction of a fellow artiste. The artiste in question is Squash, who went on a rant regarding Alkaline on his Instagram last week. Squash seemingly upset about a subliminal in Alkaline's song sounds off on IG.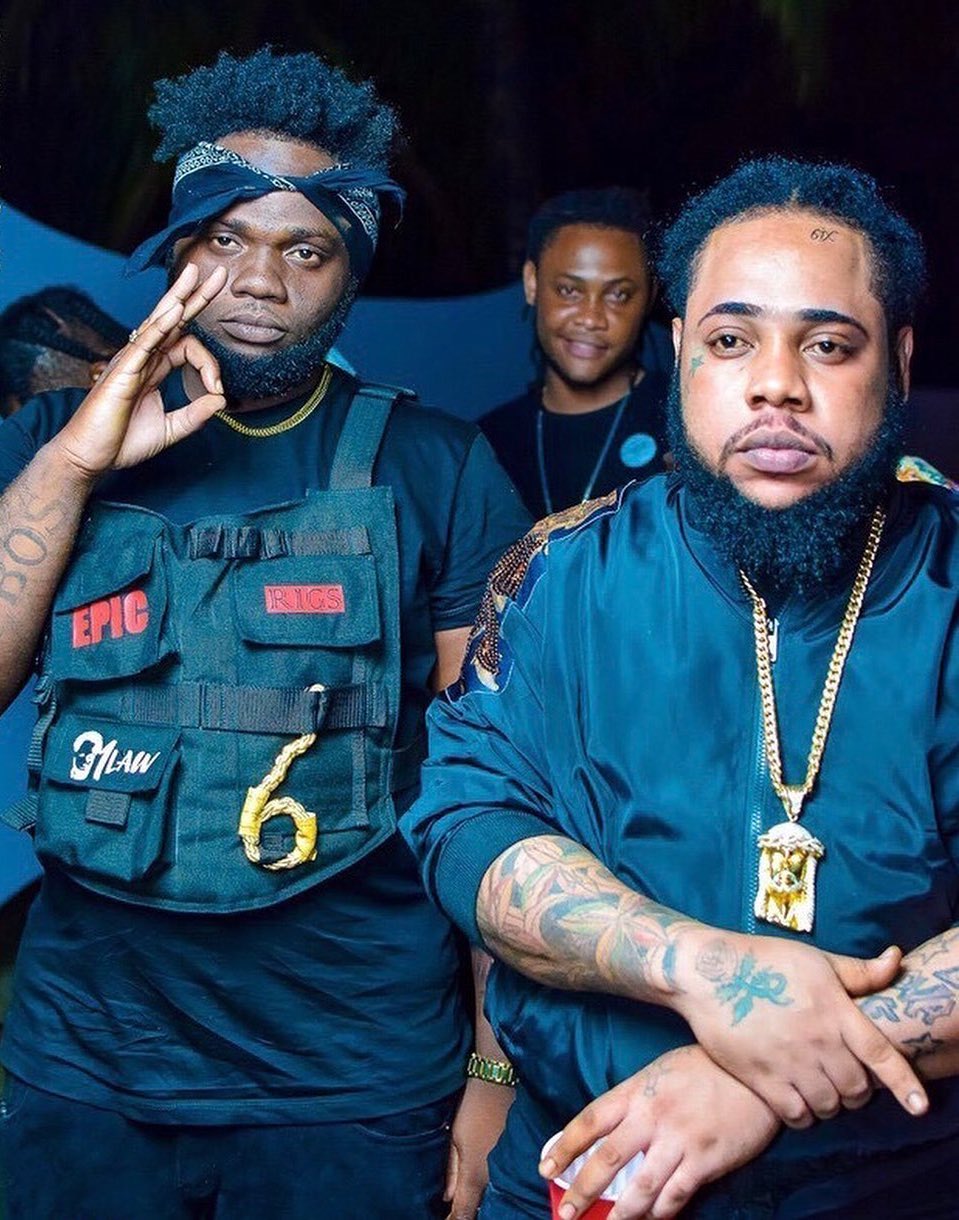 "Me see it seh a sumadi dem a look fi save dem career me affi lough tpc, but dem fi know seh me nuh savior so try help unu self likkle Gunbag. And mi know betta enuh but some likkle boy fi know me nuh tek style an me nah look wah unu so me nuh care Wah unu fowud wid," he wrote.
It is now apparent that the Young Lawd did not take kindly to the 6IX Boss' words. He replied in "State of Emergency" singing: "Gwaan shub up yuh turtle neck an see if anuh dirt yuh get/ Dead like yuh bredda only ting seh worse yuh get/do lawd nah nuh mercy nah talk Merciless."
Those lyrics seem like regular hardcore bars, but if you know the 6IX Boss' history, you would know his brother was notorious and was brutally killed.
Alkaline's subliminal shot is one showing he will go to any lengths to draw a reaction from his newly gained rival. He went extremely personal with those lyrics and Squash is bound to respond. One must also pay attention to the song's title "State of Emergency" which alludes to Squash's hometown current situation. The title should clear any doubts as to who this song is directed.
One must also understand that once Alkaline finds an opponent who he knows he can outdo, he almost runs into the battle. However, when faced with more competent opponents like Vybz Kartel and Tommy Lee Sparta, he tends to keep his warfare on a subliminal level. One must note that Alkaline is very smart in the way he navigates the industry and chooses his battles wisely.
All controversy aside, this song is definitely worthy of belonging in the same catalog as "After All" and "Object Bingo" and at the same time with controversy in mind, what will Squash do next?