When an icon recognized another icon.
Rap icon Missy "Misdemeanor" Elliott has a career that spans over 20 years. Many would have thought that she retired from the music game, but she is now back and better than ever. The rap icon currently has a new EP out titled "Iconology" and her latest track "Throw It Back," is heating up the airwaves. Missy Elliott is once again proving she has bars and the moves to go along with it.
Missy Elliott, whose real name is Melissa Arnette Elliott, has always been the epitome of creativity and talent. She launched her solo career on July 15, 1997, with her debut album Supa Dupa Fly, which produced the top 20 single "Sock It 2 Me". The album debuted at number three on the Billboard 200, the highest-charting debut for a female rapper at the time. Since then she has won five Grammy Awards and sold over 30 million records in the United States.
In 2019, she became the first female rapper inducted into the Songwriters Hall of Fame, and she was also honored with a doctorate from the Berklee College of Music. The school said in a statement, "This year's honorary doctorate recipients are being recognized for their achievements and influences in music, and their enduring global impact," she said.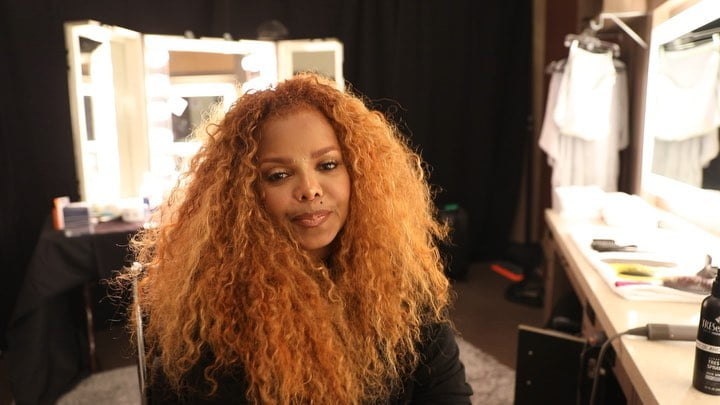 The Grammy-winning trailblazer's musical contributions have obviously not gone unnoticed, and her latest achievement was being the recipient of the Michael Jackson Video Vanguard Award at Monday's MTV Video Music Awards. A tribute video was shot with music heavyweights such as Justin Timberlake, Ciara, Lil Kim, Timbaland, and Pharrell, to name a few. However, it was the tribute done by the legendary Janet Jackson that brought Missy to tears.
The video was posted by Missy on her Instagram page with the caption "@janetjackson I boo hooed crying watching this video because you are such a dear friend to me you are there for me whenever I call when I got your text say you SHUT SH*T DOWN at the vmas that meant so much to me because I used to sit in front of my tv learning all of your dance moves you have done a lot for the culture And we know that your catalogue of music is TIMELESS and GREAT but you heart is even GREATER! I LOVE YOU SO MUCH JJ WITH EVERY INCH OF ME yes and Janet NICKNAMED me JACK."
The video is quite touching, and Janet speaks with such love and respect for Missy. It's very heartfelt. In the video, Janet says, "Hey Jack, listen everybody I know is talking about how much of a genius and how brilliant you are, and it's all true it really is and how much you've accomplished and how iconic you are. It's all true but I wanna talk about how beautiful your soul is, the person that you are you know how much I love you and your soul is so true and so real and your energy and your spirit is beyond. I think that's why God has given you all that he has. I love you so much and without any of that your work would not shine the way that it does. You are brilliant, you are fabulous. I love you, I've been a fan of yours forever. "
Check out the tribute video below.