Can he 6ix Boss Squash be the next king of dancehall?
Gaza fans came out in full force to launch an onslaught upon 6IX manager Heavy D on Saturday, for proclaiming that Squash is the "next King of dancehall." In an interview with The Star newspaper, Heavy D claimed that Squash and two of his 6IX colleagues namely Daddy 1 and Chronic Law, had three of the top five videos which were now trending in Jamaica on YouTube. Heavy D said that YouTube ranking is enough evidence that the 6IX members are dominating dancehall individually and collectively. As a consequence, they're the "best part of Dancehall right now whether people like it or not."
"Everybody have dem time. King Yellowman had his time, King Beenie Man had his time, and Kartel when him just buss, me did know a go be very big. Yuh have other yutes coming in dancehall as well, innu. Is not like is dem alone. But, right now, a just the 6ix's time. And yuh see Squash, a him a go be the new king whether dem like it or not. The kind of music him a put out, a him a it," Heavy D told had told the publication.
Vybz Kartel's fans appeared peeved that Heavy D had made the declaration which they claimed was an affront to the Worl'Boss whose music is still dominating the airwaves, as well as, local and international music charts.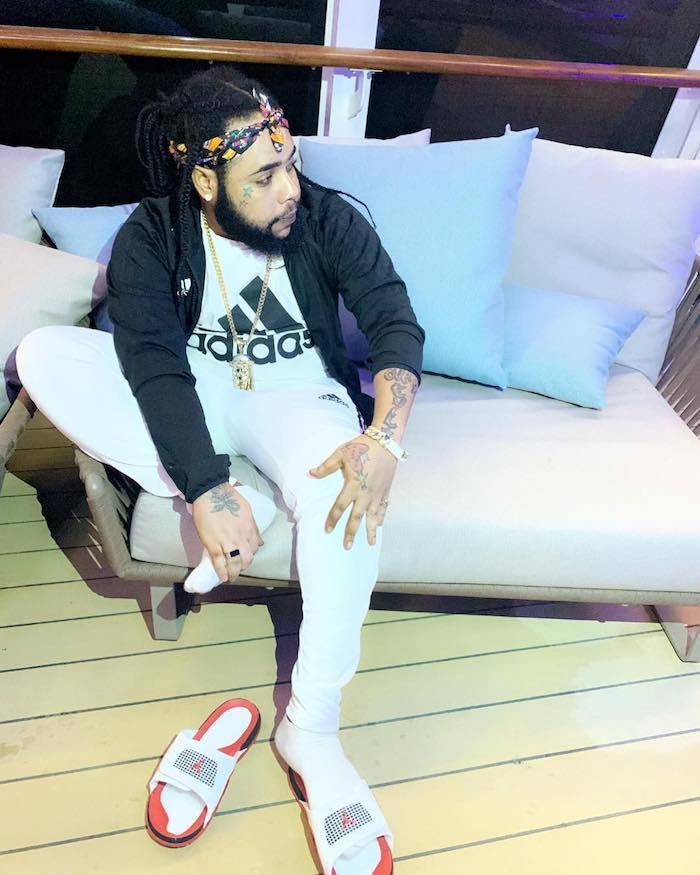 "Yow dis big bunch a big belly bleachers can only be king when Kartel retire or dead," Kimberly Vickerman wrote.
"When him get a Grammy like Shaggy, Sean Paul, King Beenie Man, the Marley's and Morgan Heritage and start tour like Popcaan, Spice, Charlie Blacks, Alkaline and many others then you can decide that Heavy D. Do not compare him to Kartel, cause Kartel inna him owna lane baddesst since him buss cannot be replace," k_unamujertrabajadora declared.
Some commenters claimed that the 6IX was only trending because people were visiting their Channels out of curiosity "to see what the fuss is about."
One commenter, pink_perfection, noted that YouTube views were no reflection of music sales and that Heavy D, the 6IX and their friends, could be the ones playing the videos over and over to get them to start trending.
"Go sym bwoy and whol yuh position! Think the title 'King' is earned by trending on YouTube few months and getting couple calls??! You same one and yuh team can siddung in front unno laptops and watch the videos repeatedly fi dem reach trending status. A One Don. ONE K I N G ! GAZA!" she wrote.
Some fans made fun of Squash and the 6IX members' physical appearance, proposing that they deal with their obesity issues.
"King mi raass cloth Dem need to go to the gym," april_summer_rose said while Widehdeh added, "Dem yute ya a King a Bleachin."
"Only thing real is them weight," lornabeauti quipped.
Others like Triple Jay were highly sarcastic in their comments. "If squash tun KING OF DANCEHALL mi moon walk pon di water dung a water front!!!" he wrote.
"This is what happens when turkey neck start think him a oxtail cause nuff people a buy it. Smh," sjessica said.
"Didn't he say the same thing about Tommy Lee… Then again this man and his pal, manage to kill the biggest one night show (Sting) in the world," fowl_farm said.