Popcaan wants the new wave of dancehall artistes to put some respect on his name.
Popular dancehall artiste Popcaan posted a video to his Instagram page during which he expressed his anger with new artistes being disrespectful and not having any principles. He went on to say that no artiste should be speaking on his name as he is above their level. The OVO deejay made it quite clear that he has put in years of work to get to where he is, and he should be respected as such. He stated that he is the first artiste to receive a verified Facebook and a blue tick on Instagram.
Popcaan claims he is the first artist from Jamaica to trend in the US. He further elaborated that these artistes who state that no-one has inspired them are incredibly disrespectful as many came before them. He ended the video saying that the artistes need to leave his name out of their mouths and that they need to go and put in the work.
Popcaan has been serving up hits in the music industry for years. With songs such as "Only Man She Want," "Clarks," "Family," and "Party Shot" to name a few. Popcaan, whose real name is Andrae Hugh Sutherland came onto the scene in 2008 when he joined Vybz Kartel's Gaza Portmore Empire. While with the group he was able to learn from Dancehall's legendary lyricist Vybz Kartel and from there he gained his own following and fans.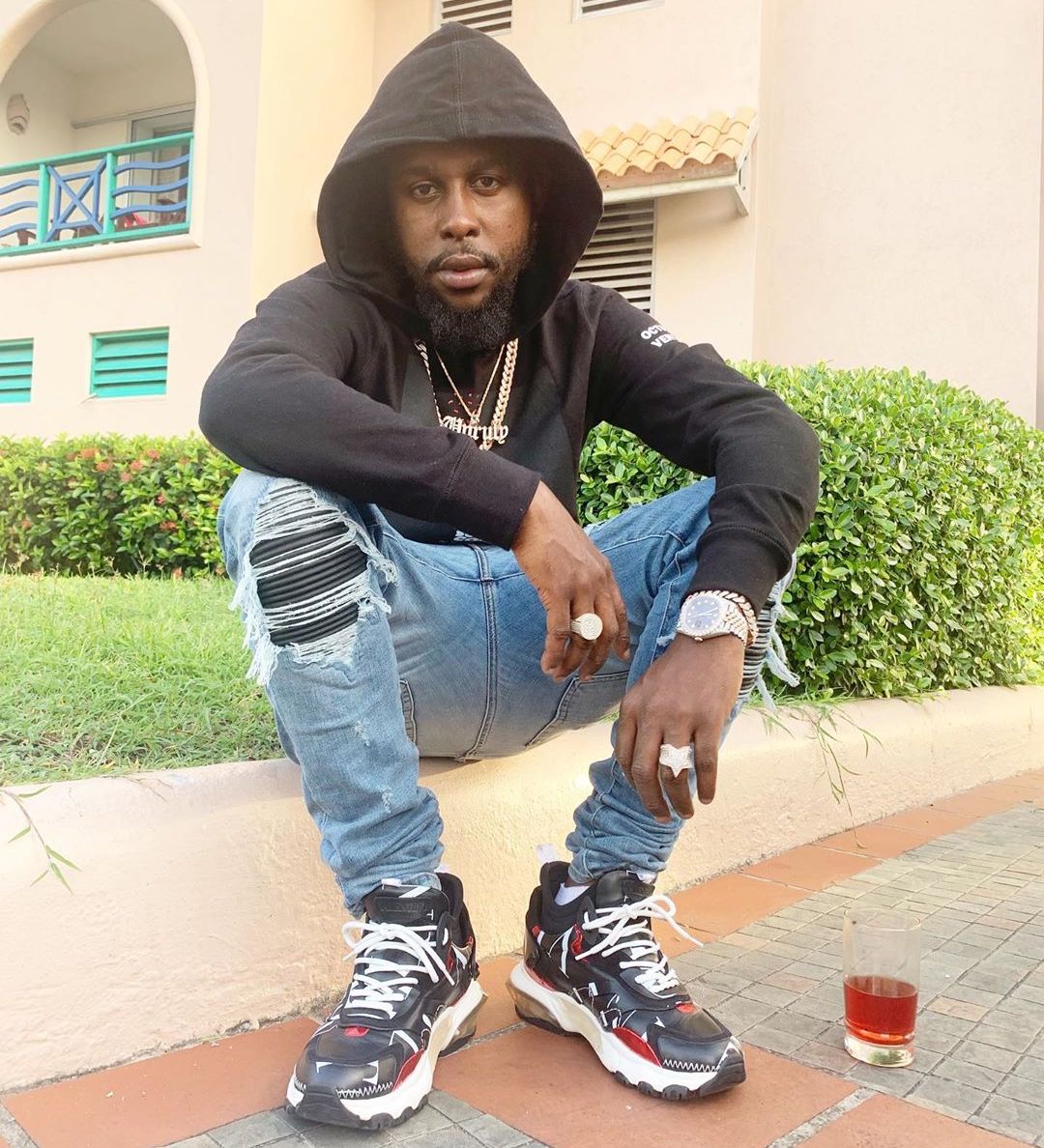 The St. Thomas born artiste secured his own brand "Unruly" and even had a hit song of the same name. Although he is now on his own and in his own right one of Dancehall's best deejays, he never fails to pay homage to Vybz Kartel.
The Unruly Boss's video has received thousands of likes from his supporters. One comment that several persons did not seem to agree with was him saying that he is the first Jamaican artiste to trend in the US. It is unclear if Poppy was referring to the Trending list on YouTube or speaking in general terms, but the majority of the commenters took it to be the latter. Therefore disputing what he said and making it clear that many others before him have been successful in the States such as Bob Marley.
He has been making his mark on the international scene and recently took part in Drake's OVO concert. He is also signed to that label. Popcaan has collaborated with several international artistes, most notably Drake, Jamie xx, Pusha T, Giggs, Matoma, Wale, Young Thug, and Gorillaz.
He is also the founder of the Popcaan Care Foundation that recently hosted a Back to School treat in Jamaica in his home parish of St Thomas. He is definitely an inspiration to all and a role model for many so it would be easy to understand why he would demand a certain level of respect.