Young Thug is insisting that he is not gay despite years of speculations.
The Atlanta rapper just released his new album, So Much Fun, and it appears that he is having a lot of fun with the success of the project. Thugger is currently on his media run to promote the album, and we all know that's when we get to hear a lot more of what's going on with the artistes outside of music. For years Young Thug has ignored rumors claiming that he is a gay rapper and perhaps for the first time he is directly responding to the speculations.
In his sit down with Big Boy's Neighborhood, Thug was asked to respond to the rumors, and he took the question head-on.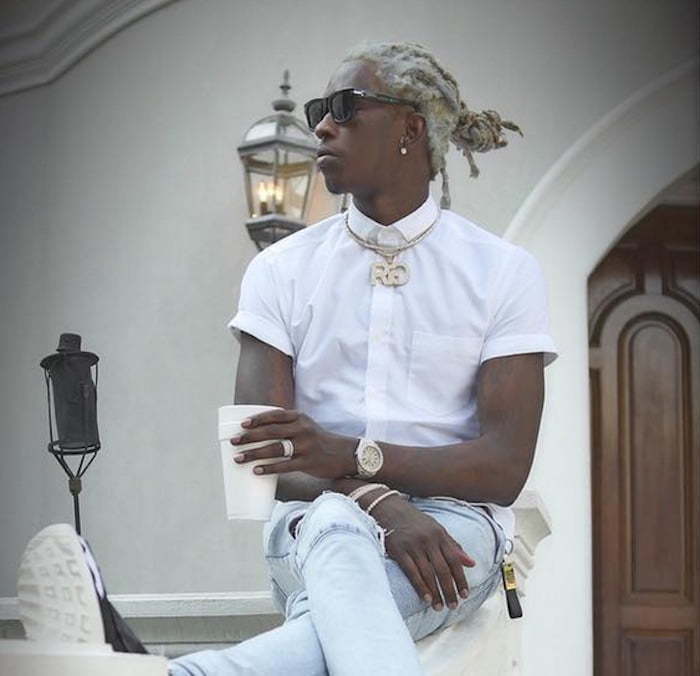 "People judge me, and people say gay, but it's like… at one point I probably have more h*e… you know what am saying, it's like this is serious," the "Good Times" rapper said. "It's like if people think that am gay, they already miss judge me. I'm the straightest man in the world; I hate guys."
Despite his strong response to the gay reports, some of Young Thug's fans are still not entirely convinced that he is straight. Some folks are even suggesting that he is bisexual at the very least.
"Thug we all know that your not straight and we're all okay with it bro, at the very least you're bi and you should just be straight up about it man we still gonna listen to your music we don't care if you want to wear a dress or a tight jeans man," one fan wrote.