Remy Ma took an objective approach when speaking on her former foe Nicki Minaj.
Remy Ma said she understood where Nicki Minaj was coming from in her rant on Queen Radio last week when she confronted Joe Budden for spreading misinformation about her in the past. Remy is Joe Budden's cohost on Revolt TV show State of the Culture, and the two sat with the third host Brandon Jinx to recap last weeks' trending topics including the two interviews between Joe and Nicki. On Queen Radio, the "Megatron" rapper ended up cutting off Joe's mic and spewing profanities at him for refusing to admit that he spread lies about her. Remy Ma said in Monday's episode of SOTC that she would have reacted the same way, had she been in Nicki Minaj's position.
"Well it's her show and if I can get somebody that's been pissing me off for the past couple of years to sit there and tell them to shut the f*ck up and make sure that they are shutting the f*ck up, and turning their f*cking mic off, and black on them and nothing is going to happen … I' ma wild' on you," Remy said. "And I got Pap sitting right there like 'What we doing?' Absolutely. I'm going to go all the way left with it."
The comments came as a pleasant surprise considering that fact that two years ago, the two female MCs were publicly beefing and even exchanged diss tracks.
But Miss Reminisce Mackie, who is married to fellow NY rapper Papoose, said that Joe was in a lose-lose situation and no matter what, Nicki was going to win the spat between them.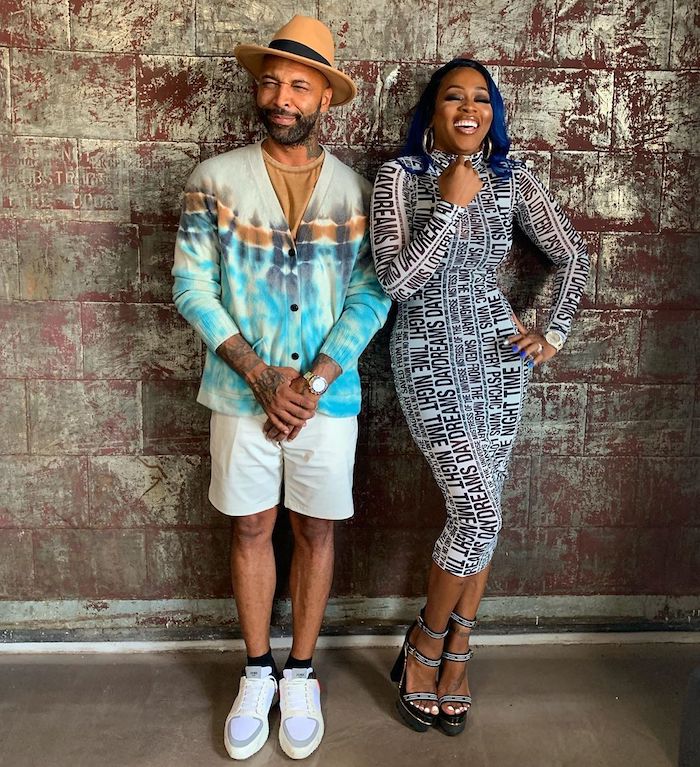 "First of all, that was mistake number one. You're never going to win an argument with a woman. If you are winning the argument, you're going to look stupid because that's a woman. If you aren't winning the argument, you still look stupid because you just got screamed on by a woman."
The Terror Squad rapper continued defending Onika saying she sympathized with her point of view, despite how aggressive her delivery was.
"I watched it, and I felt some of the things she was saying because I know how that feels," Remy continues. "To feel like people who were supposed to be your friends or people that you thought was cool with you, and then they say some left-field sh*t. You be like 'Damn, I thought we was aite.' I know that feeling, it's upsetting. It makes you angry. It makes you want to come for them."
She went on to say Joe and other members of the media need to be more responsible with their platforms and recognize how their words have an effect on artists as human beings.
"What I got from it is that people who are in these media positions, they say things," the New York rapper added. "And they say things effortlessly. They don't think about the repercussions. What I pull from that is like, the same way she felt, a lot of artists feel that. They get up there; they say what they want, they don't fact check. They say certain sh*t, and it's harmful. Sometimes it harms your brand as a whole. Sometimes it harms your project. Sometimes it just personally harms you."
"You're not less of a woman or less of a man if you say something bothers you," Remy asserted.
It was nice to see Remy Ma rise above her past personal feelings towards Nicki and give an objective opinion. Catch her full comments on the latest episode of State of the Culture below.