Meek Mill or Meek Miller.
One local Philadelphia news channel, Fox29, went viral for spelling the Philly rapper's name wrong during a live news coverage of his Dreamchaser basketball court commissioning in North Philadelphia last weekend. The banner at the bottom of the screen says, "Meek Miller Rapper." If you're a true fan of the Meek, then you will know that Miller has nothing to do with his stage name or his real name. His real name is Robert Rihmeek Williams.
Someone took a screenshot of the interview with the "Going Bad" rapper and posted in on social media. It has since gone viral, and fans have been sharing their reactions to it.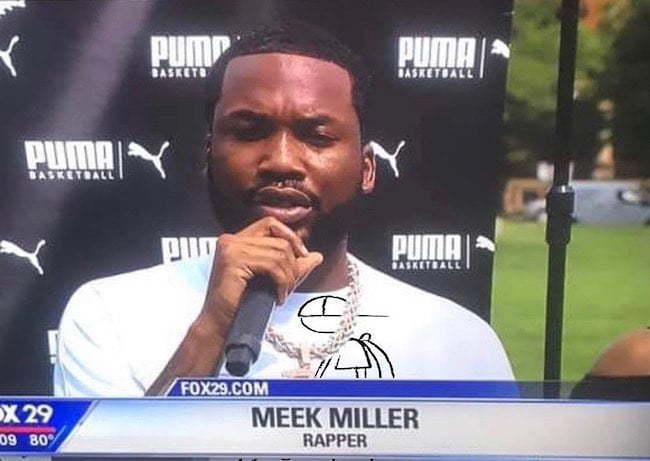 "Lmao they bugging. They did that on purpose for publicity. They ain't slick," one fan wrote while another added, "I laughed wayyyy harder than I should have at this. They should've known better because they from Philly too."
"All the time they spent saying his name in court for the news to not spell that right," another fan added.
Speaking of court, Meek Mill won a new trial and the controversial judge that sent him back to prison two years ago has been removed from his case. The rapper's probation was also lifted, which means that he can now freely move around and perform for his fans without having to report to a judge first. The best part is yet to come for the Philly native who recently formed a new record label with JAY-Z.