Lil Boosie is facing charges after getting caught with a small amount of weed back in April.
A Georgia district attorney hit Boosie Badazz with two felony charges stemming from an April drug bust in Coweta County. Lil Boosie has been charged with possession of less than an ounce of marijuana and possession of a controlled substance, according to TMZ. The state of Georgia reportedly still takes marijuana offenses very seriously.
The Louisiana rapper was pulled over back in April after he was allegedly swerving lanes and nearly hit another car. Cops arrested him after finding weed, a handgun and $20,000 cash. Although he was not charged for the gun, the drug possession came back to bite him.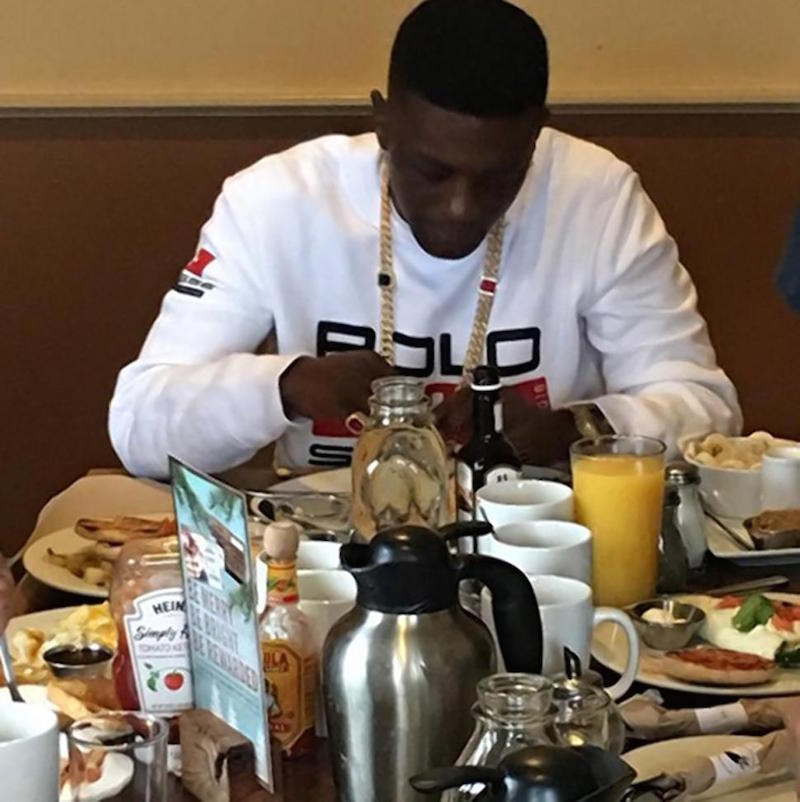 Boosie had another passenger in the car at the time who is now also facing the same drug charges. The two men are facing up to one year in prison if convicted.
The "Wipe Me Down" rapper has already done time in jail for drugs in the past, 5 years to be exact. He was released from jail in 2014.
Lil Boosie has already been making headlines lately, not for legal issues, but for throwing cucumber and topless parties. Last week the 36-year-old Baton Rouge native responded to criticism of his wild pool parties saying everyone needs to just mind their own business.