Joe Budden and his baby mama Cyn Santana have butt heads over the custody of their son, Lexington.
The popular hip hop podcaster and his ex-fiancee are on the outs again, and it's preventing him from seeing his son. The Love and Hip Hop New York couple, who are parents to 1-year-old Lexington Budden, separated earlier this year, and Cyn Santana is allegedly not making it easy for the Slaughterhouse rapper especially when it comes to spending time with their son. Though the two never formally announced that their engagement was off, Joe Budden has hinted towards being single in recent months in his now-deleted tweets. Cyn also changed her Instagram handle from Santana-Budden to just Santana. The couple's unofficial break up came amidst rumors that the former rapper cheated on his former fiancé.
On Wednesday afternoon, Budden took to Twitter to express how much he missed his little guy. He tweeted, "I miss my son so much…. gotta go thru it tho… again." Joe does have another child, an 18-year old from a previous relationship but fans speculated that he was speaking about his 1-year old toddler with Cyn.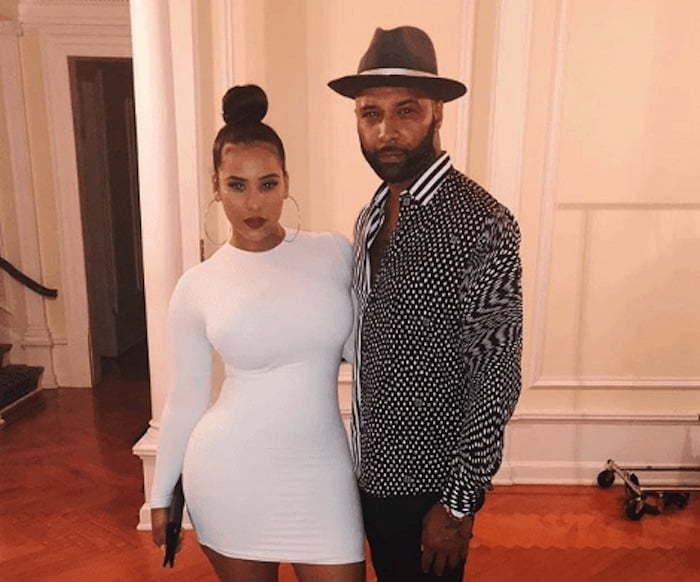 Some fans rallied behind Joe and chastised Cyn Santana for allegedly keeping their son away from him. Others condemned the remarks of those who would dare "come for" Cyn even though they are unaware of what might be happening in the former fiancé's relationship.
Just a day after Joe's revelations, Santana had some thoughts of her own to share on social media. "Pay close attention to people's patterns and tactics. It'll save you headaches, heartaches, and energy. Protect your spirit," she tweeted.
One user questioned why the reality star didn't take her own advice two years ago, but she assured the concerned fan that it's never too late to listen and apply said advice.
Clearly, the former Love and Hip Hop couple have not been seeing eye to eye lately. However, we hope a father and son relationship will not suffer as a result.
I miss my son so much…. gotta go thru it tho… again.

— Joe Budden (@JoeBudden) August 13, 2019
Lol y'all think I give a damn about what complete strangers with ZERO information have to say about me as it pertains to my son? Y'all don't know a SINGLE thing about anything. I've kept it like that on purpose sis. Y'all stay blessed and protected tho ?? https://t.co/fFeSksYg9N

— Cyn Santana (@Cyn_Santana) August 14, 2019
Girl. Tactics. Tactics. It's all a scam and quite boring and repetitive at this point. Gonna just ignore the ignorant and continue to live my life peacefully like I have been ???? https://t.co/ZhwlfABBSr

— Cyn Santana (@Cyn_Santana) August 15, 2019