Joe Budden and Cyn Santana have called it quits four months into their engagement.
There have been chatters inside the hip hop community that Joe Budden and Cyn Santana have parted ways. The pair got engaged four months ago and had a baby boy, but now it appears that their budding romance is over. Last week, fans quickly noticed that they both removed all traces of each other from their Instagram and unfollowed each other. Reports have now surfaced claiming that the Love and Hip Hop stars have broken up.
An insider from Love & Hop Hop spilled some beans to Hollywoodlife who reported that Joe and Cyn got into a huge fight and then it was all over.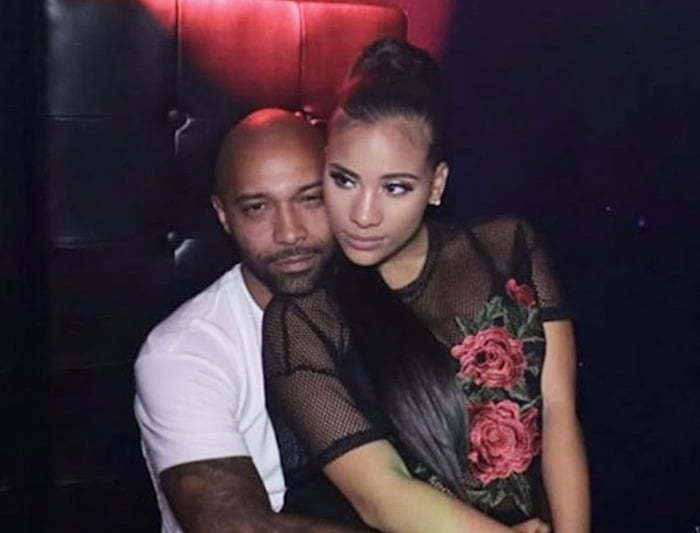 "Cyn is no longer wearing her engagement ring and she has wiped Joe from her page — they have split," sources said. "It just happened. He's gone on tour right now and they had a blowout fight. It's very fresh."
Everybody was expecting Joe Budden and Cyn Santana to walk down the isle in a fairy tale wedding some time this year, but now it appears that the two will not exchange vows, at least not anytime soon. Despite their sudden split, they pair will have to find a way to co-parent their 18-month-old son, Lexington Budden.
Friends of the couple are hoping that they will get back together, but Cyn Santana seems adamant that their relationship is over for good, even though she did not revealed why they broke up.
Congratulations @JoeBudden! Wishing you nothing but love and happiness… pic.twitter.com/DlTmgv27Vo

— Karen Civil (@KarenCivil) December 20, 2018