Trina has stepped forward to address her rumored beef with Nicki Minaj.
Over the past week, we've seen Nicki Minaj's name in the headlines for various reasons including her beef with several artistes like Joe Budden, Rick Ross, and Cardi B. What was surprising to many fans was her falling out with Trina who she collaborated with on the single "BAPS." The Miami rapper has been quiet for the most part with members of her team doing most of the talking including her A&R, Reginald Saunders, who accused Nicki of being deceptive. Her cousin, Bobby Lytes, who is also her co-star on Love & Hip Hop Miami, also spoke out against Nicki.
The "Megatron" rapper has since clapped back saying that Trina didn't have a budget for the music video for the single. Trina went on her Instagram Live last night to clear some things up, and she clearly was not too happy with members of her team speaking bad about her collaborator. One thing she made clear was that there is no beef between them.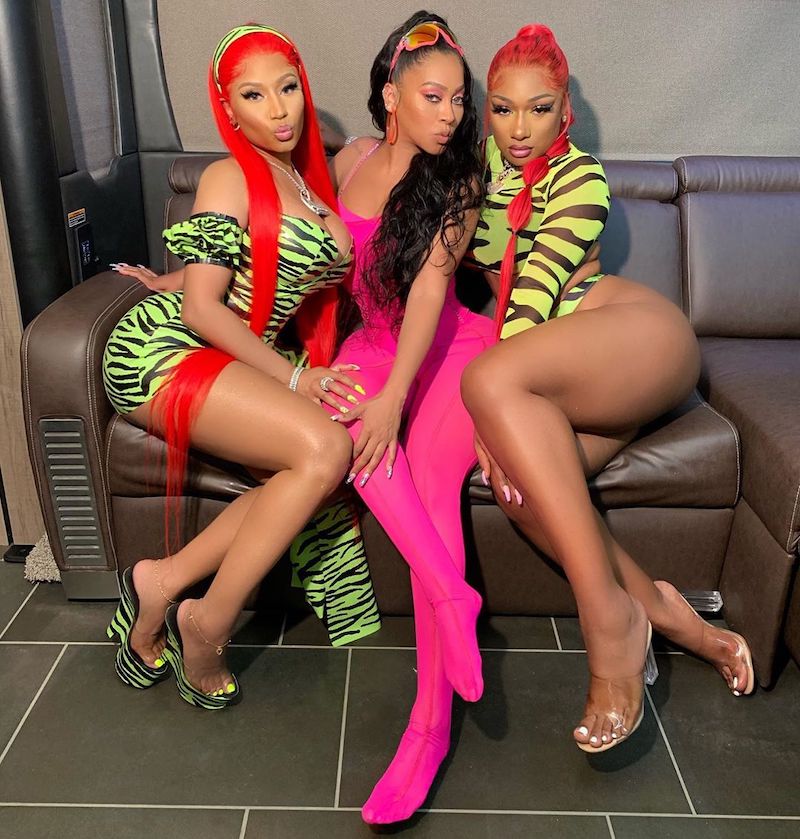 "There is no beef between me and Nicki Minaj," Trina Rockstar said. "There will be no disrespect for Nicki Minaj or nobody else that's on my album."
She also shoulders the blame for her team, speaking out which she calls bad for business. "Imma take the blame for my team 'cause guess what? Me and my team, we dropped the ball," she said. "Bad business is what's causing all of this havoc to happen. All of this nonsense. All of this drama, this feelings, this personal…everybody got an opinion. That's what it is. It's bad business. It has nothing to do with any artist that's featured on my album."
Nicki was among a slew of artiste featured on Trina's new album, The One. The two women received a round of applause when they collaborated on "BAPS," but the single didn't achieve much success, which members of her team are blaming on Nicki for not doing enough to promote the track.