Nicki Minaj was an open book on the Joe Budden Podcast, covering a vast array of topics including beefs, her top 5 favorite rappers, her relationship and more.
Nicki Minaj sat down with Joe Budden and his co-hosts of the Joe Budden Podcast, Rory, Mal and Parks, shortly after the gentlemen joined her live on Queen Radio. Although the Queen Radio interview was intense, Nicki calmed down a bit and opened up about some personal things, even revealing why she left her longtime management team Gee Roberson and Cortez Bryant and Blueprint/ Maverick Management back in April.
The Young Money rapper mentioned that she didn't think her management handled the rollout of her last album, Queen, properly and that after a while she just felt it was time to move on. The management change added a lot to her peace of mind and her happiness.
"Sometimes you just need a switch. And it doesn't take away from the great things you've experienced with other people. Sometimes you come to that turning point. And the more you stay with someone, whether it's a relationship or business, the more you stay there it's like the more f*cked up sh*t happens. Because you get signs by God to move and you just need to move on."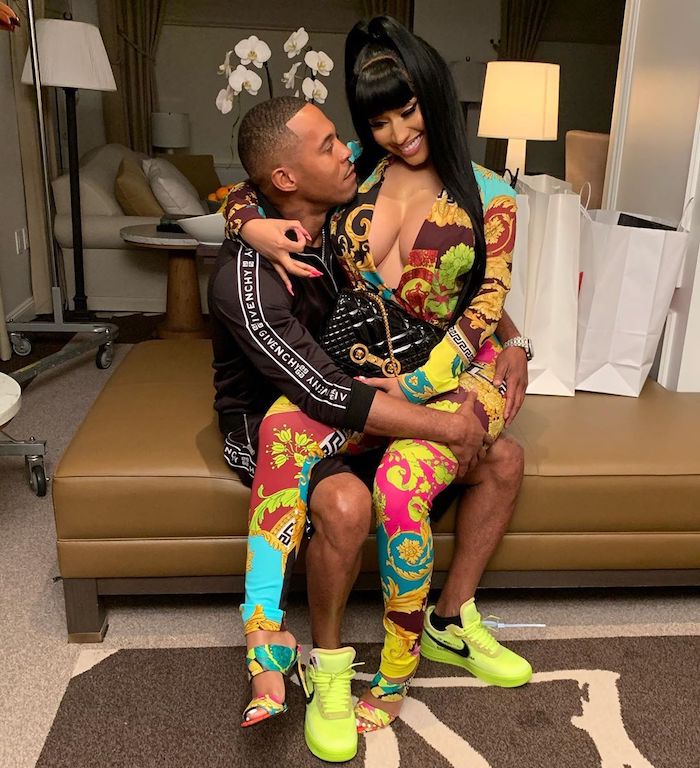 Nicki said she just started working on her next album with an executive producer that she's excited about but won't yet reveal who it is. But after we get new music from her, she promises to go back on tour. It was initially announced that the Queen Barb was going on tour with Chris Brown this year, but when the Indigo tour was announced, Nicki wasn't on the bill.
"I'm going to have to do the American tour when the album drops," she told Joe Budden on Wednesday's episode. "I was supposed to do an American tour, but I thought it made more sense to give people new music so that the tour could be fuller. It would have been dumb for me to just go and start touring after that European tour. So my goal is to put out a dope album that the fans are going to love and then tour in America."
As we all know, Onika is in a happy relationship with her childhood friend Kenneth Petty, and she said the two plan to get married soon, as she already refers to him as her "husband." All in all, the Queen of rap said she is in a great mental space, despite what fans may think.
"Mentally, I'm great," she said. "The reason why I feel like people do not understand my strength is because they don't understand how much of a spiritual person I am. They don't understand I grew up in church. I know how to pray. I see things before they even happen and I'm never going the negative people what they want."