Spice has announced that her new project due this year.
The Queen of Dancehall is currently dominating the Jamaican music scene with the success of her "Captured" mixtape and some memorable performances this summer including Reggae Sumfest and her birthday bash at Mas Camp earlier this week. Spice is showing no signs of slowing down as she preps to release her next EP in the coming months. "Captured" was released in November last year, so it's highly likely that her new EP will be released sometime this fall. She said the success of that project fuels her passion for dropping another one.
"When I released my Captured mixtape, I was overwhelmed at the response it got," she told the Star. "The success surpassed all my expectations and completely blew me away, and so I want to continue doing projects like those, as I continue to grow. This EP that I'm working on is going to be special, the fans are going to love it."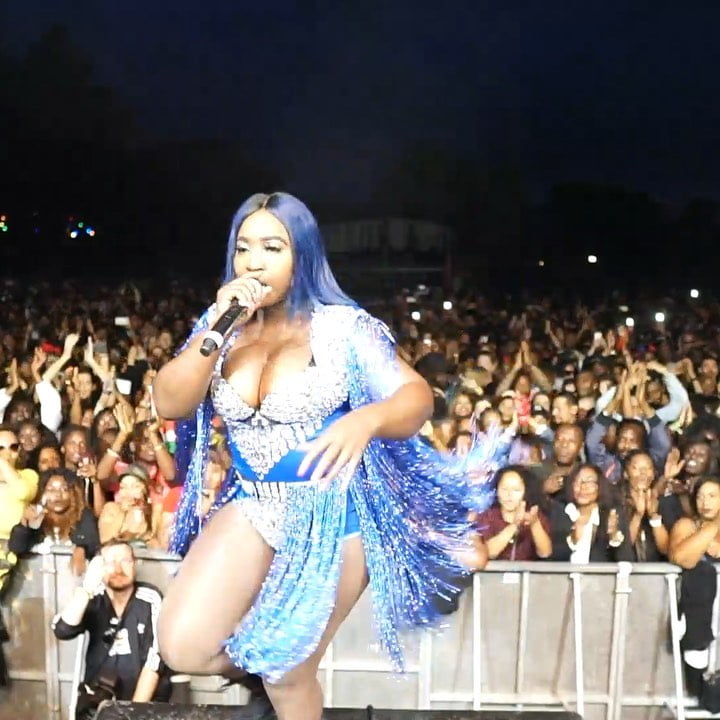 "Captured" mixtape debut at number one on Billboard Reggae Chart in November last year. The project held the top spot on the chart for two consecutive weeks. Spice explains that the bad relationship between herself and her record label, VP Records, was the primary reason why she hasn't been releasing albums and EPs.