Some female power in dancehall.
Jamaica's Minister of Entertainment Olivia 'Babsy" Grange, seems to have had the time of her life during Reggae Sumfest's two concert nights last weekend. She has even outlined her top picks for performers at the festival on her social media pages amidst a flurry of photos and videos she posted from the show. "My top five Sumfest performers: Bounty Killer, Beenie Man; Spice, Beres Hammond, Koffee. I am sure Jamaican music has a solid future. There is so much more good about the music, than that which is bad," the Minister posted on her Facebook page along with a large selection of photos in which she poses with artistes.
The Minister, who in the 1990s managed stars such as Patra, Mad Cobra and Shabba Ranks, also co-managed ace deejay Bounty Killa when he emerged on the dancehall scene as a youth. She also managed talents such as Carlene Davis, Leroy Sibbles and Damian 'Junior Gong' Marley and was a founding member of the Jamaica Association of Composers, Authors and Publishers (JACAP).
Over on her Instagram page, Grange, who also has portfolio responsibility for Culture, Gender and Sports, was just as busy, posting videos of her favorite performers in action.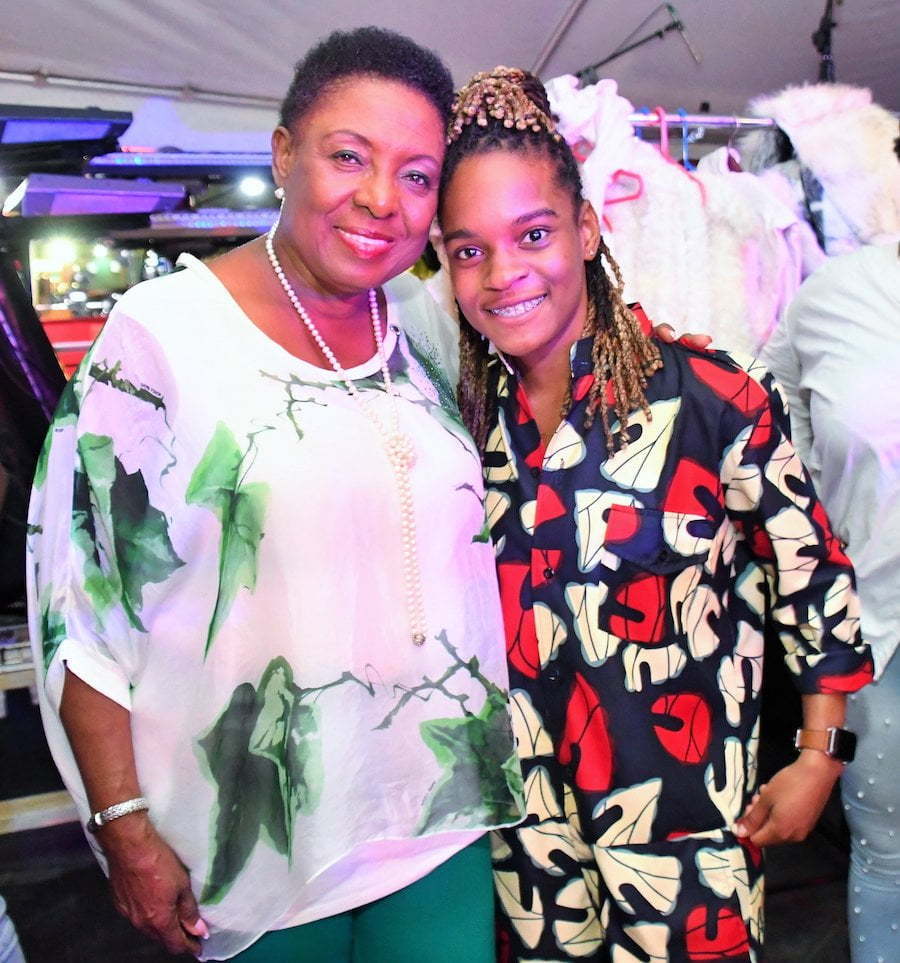 "I was co-manager for Bounty Killer and as I stood beside Bounty on Friday night before he went on stage, it was like déjà vu for me because I remember that year when @gruggadzilla and @kingbeenieman clashed at Sting," she noted under a video of the duo's joint performance at the festival.
Another video post of her using a Nikon D500 digital single lens reflex camera to take snapshots at stage-side also caused tongues to wag. "That is who you call a fan! Roll out the big thing. Steady wid it. Respect," juju posted.
But it was a clip of a video of the Minister watching Spice's performance which she captioned '@official Spice a di boss', that racked up some very hilarious comments.
"Nuh mek dem bruk u out Miss Grange," calamity_arts wrote, apparently oblivious to the Minister's deep history in dancehall music.
"Babsy go to your bed…bout yuh a concert. Rayyyyy!" wrote a.l._bradbury_ii, while aceistv1 quipped: "@spiceofficial uh nuh see Mumma @honoliviagrange a pree yuh performance and a wonder how much squats she haffi do fi ketch dah shape deh yuh got?"
A strong copyright advocate, Grange is a member of the UNESCO Intergovernmental Committee for the Safeguarding of the Intangible Cultural Heritage. She was instrumental in reggae music being inscribed on the UNESCO Representative List of Intangible Cultural Heritage of Humanity in November 2018.