Did Lil Fizz force Omarion's baby mama Apryl Jones to get an abortion? Moniece Slaughter confirmed it to be true.
Now that Love and Hip Hop Hollywood is back on TV with a new season, all the tea involving Omarion's baby mama Apryl Jones dating his former friend and B2K bandmate Lil Fizz is slowly coming out. Fizz' baby mama Moniece Slaughter has been dishing on what's going on even before they became public knowledge so when she speaks, everyone listens. She was the first to reveal their relationship, which ultimately forced them to go public with it.
Moniece recently reacted to a clip from the show where she shared her thoughts from getting face-to-face with Apryl who is now her son's stepmother. She also said that she wanted to leave the series on a high note, but she didn't like the edits that were shown on the most recent episode. Perhaps the most telling part of her reaction is confirming that Lil Fizz got Apryl Jones pregnant and then forced her to get an abortion.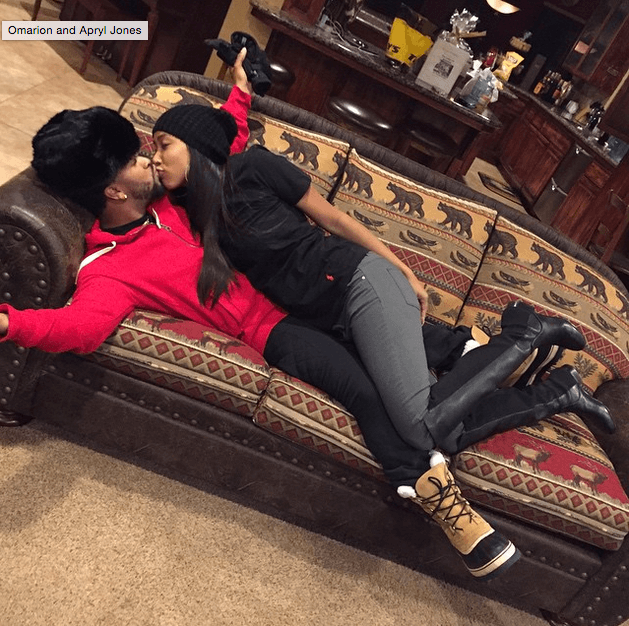 Jerome commented saying, "PS: Word on the curb in Calabasas is allegedly [Fizz] made [Apryl] get an abortion." One fan commented, saying, "I know you playing." That when Moniece chimed in saying that Jerome is not playing. Like I reiterate before, she has been spot on with her tea lately.
As for Omarion, he has been minding his business while being a good father to his kids and living his best life. He was recently in Jamaica vacationing and working on new music, and earlier this week he performed with his bandmates at Drake's OVO Fest in Toronto.
You can catch Love and Hip Hop Hollywood every Monday night on Vh1 at 8 pm EST.