Tekashi 6ix9ine baby mama Sara Molina previews her new Smokepurpp diss track.
Last week, Sara and Smokepurpp threw some shade at each other after he trolled Tekashi 6ix9ine then shoot his shots at her. She clapped back at the "Nephew" rapper saying that she has zero interest in him while trolling him over his fight with Russ. Purpp then got angry perhaps because he got curved and decided to go into the studio to release a diss track titled "Duck!"
It turns out that this beef is far from over because now Sara Molina previews a new diss track aimed at Smokepurpp. She isn't defending her baby daddy but instead defends herself while namedropping Nicki Minaj and 69. On Monday night, a video clip surfaced online showing Sara and her producer listening to the upcoming song in the studio. The early feedbacks aren't pleasant, but perhaps we should wait until the full track is released.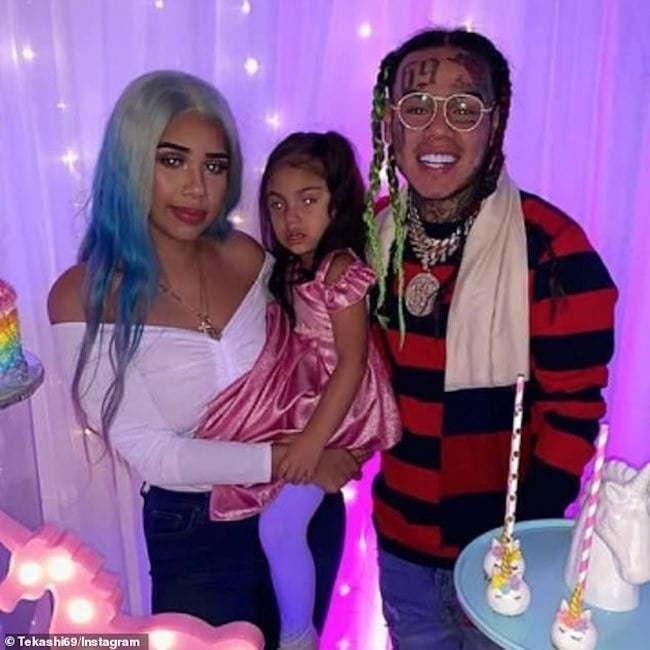 We're yet to get a release date for the song, but we all know that on a Friday is that day of the week when most music is released. Still, some artistes opt to release songs in the middle of the week with hopes to carry over the momentum into the weekend.
As for Tekashi 6ix9ine, he is currently awaiting the conclusion of his racketeering case. He will have to wait longer since a few of his ex-gang affiliates have not taken a plea deal with the feds. Kooda B is one of them who is fighting his case in the courts, and that could prolong 69's sentencing hearing.