Could Nicki Minaj be featured on Megan Thee Stallion's highly anticipated "Hot Girl Summer" single.
Shazam may have confirmed what we were all guessing – Nicki Minaj will be on Meg Thee Stallion's long-awaited "Hot Girl Summer" song. The app that recognizes music that plays around you, as well as, identifies songs based off lyrics, revealed that "Hot Girl Summer" will feature Onika and Ty Dolla $ign. The later we already knew would be on the hook based off a snippet that Megan shared via Instagram.
Last week, Megan posted a video of herself dancing to her forthcoming song that pays homage to her famous catchphrase, "Hot Girl Summer." You could hear Ty Dolla $ign's vocals as the Houston rapper dances to her unreleased jam. The song was originally slated to drop on August 2 but Megan then pushed it back a week, sparking rumors that she needed more time to add on a feature.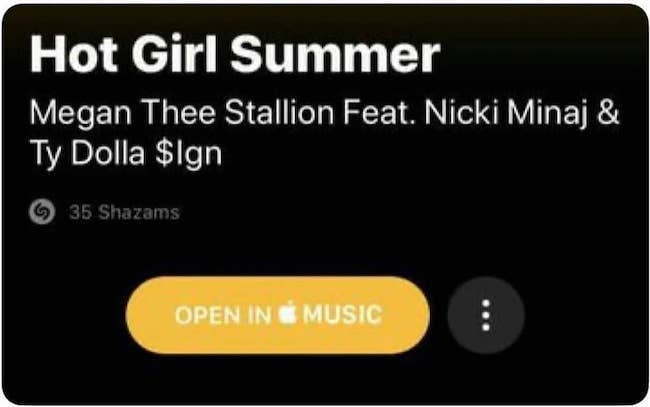 Fans dropped that same snippet in the Shazam app, and it rendered the song with Nicki and Ty on the bill. Megan and Nicki recently bonded over an Instagram Live chat where the two promised to collab, and soon.
"Hot Girl Summer" is supposed to drop this Friday, August 9, and Shazam may have jumped the gun and ruined the surprise. Nonetheless, fans will be grateful to hear the two female MCs come together.
As of Sunday night, Megan nor Nicki had confirmed or denied the validity of Shazam's search.