Is Vybz Kartel protege Shawn Storm dissing Popcaan in his new single, "Loyalty" or is he dissing someone else?
Dancehall artiste, Shawn Storm has never wavered in his unequivocal loyalty to the Gaza boss Vybz Kartel, and he dropped a new track to reiterate that fact. In the two minute and 57 seconds track, Sivva declared himself the new name for loyalty. A sample of Vybz Kartel's voice was used to inject the words "Shawn Storm" intermittently during the chorus where Shawn says, "Wah di new name fi loyalty? 'Shawn Storm'/ Never sell out, never switch pon di links 'Shawn Storm' / me nuh do this fi loyalty / who a di realest n—a round Kartel/ Observe and you will see 'Shawn Storm.'"
The Gaza deejay who is currently facing life in prison alongside the Worl'boss himself added a comment of his own to the YouTube video that already has 88 thousand views. "#Loyalty #Superheroriddim Loyalty is a lifestyle mi ppl it's not just supn u do one time n dat mek u loyal, u afi live it, breed it, walk it, talk it, not just act it. Big up everybody who know wah loyalty is n how to be loyal to a cause till death. #fullygaza nothing nuh dilute!!!!"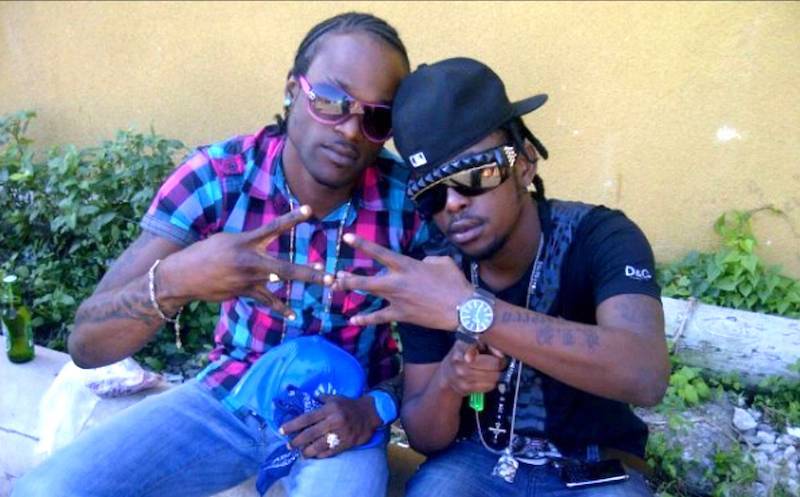 A lot of Gaza fans are convinced that Shawn Storm is actually throwing shade at OVO Dancehall artiste, Popcaan. This wouldn't be the first time that Sivva calls out Poppy for betraying the Gaza.
Fans took the opportunity to sound off in the comments in support of the Gaza movement. "Sivva a di realest youth mi eva see in the public eyes!! Man hold down Kartel from day one!!!!" Owayne Allen wrote. Son of Lightning commented "Most Loyal Ina Di Camp #Gaza #Loyalty"
Some more extreme users like Global Culture said, "Me a play this song till mi dead me need a fren like Shawn Storm".
Popcaan and 'Di Teacha' are reportedly on good terms but will he and Shawn ever be?