Aidonia says he has big plans for the summer.
Although he has been working nonstop with business deals, the Dancehall star has not forsaken fans who he's aware are still waiting for new material. The 4th Genna President told E Prime that since it's summertime; he intends to come with something different. And by that Didi means short films and live bands. According to the Dancehall veteran, we always see live bands for Reggae artistes but not Dancehall, and he intends to change that.
I, for one, am looking forward to this added variable in the top performer's set. There are other underground groups of kindred talents in Dancehall like Ol' Wise Nation (OWN) who feature a live band, but it hasn't become a common trend. This might change drastically if someone like the 4th Genna boss endorsed it. Aidonia, who never disappoints when it comes to his presentation on stage, is the perfect candidate to inspire a revolution in Dancehall performances.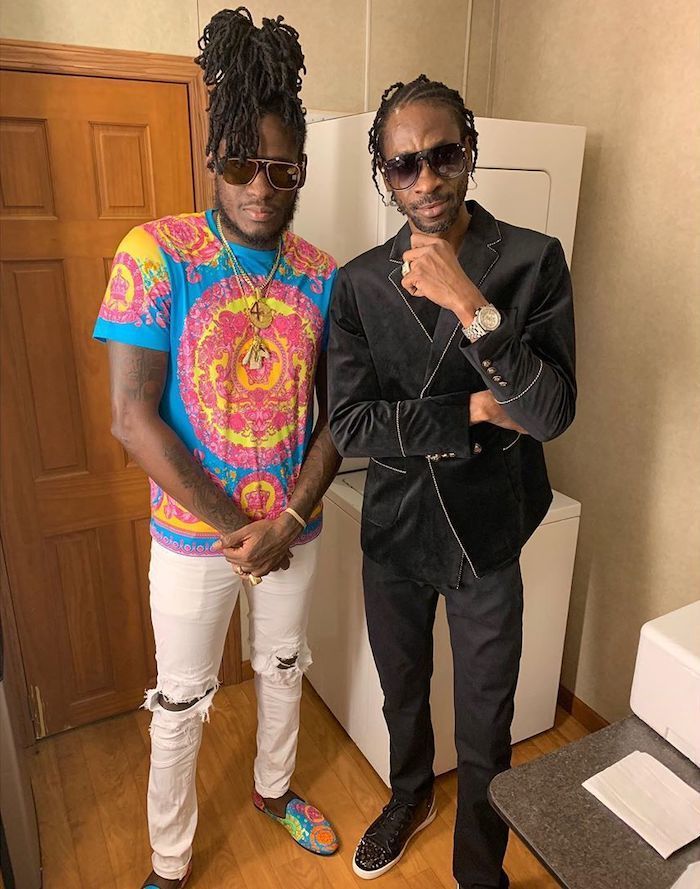 Aidonia has been relatively absent from the music scene this year, but he manages to always stay relevant in the media and music with collaborations with other hot artistes like Govana. The "VVS" deejay was recently named ambassador for Epican which is a legal marijuana dispensary in Kingston, Jamaica. As the first Dancehall artiste to align with Epican and sign on as a brand ambassador, Aidonia says it has increased his global exposure.
Didi recently told the Gleaner "A lot of people have really approached me and big me up for being a part of the movement, as the first dancehall artiste to endorse it on this scale. I was in Los Angeles the other day, and people who didn't know me before – know of me now."
The Epican ambassador performed at the dispensary's first anniversary on July 25. He's made quite a few appearances at Epican's weekly event series, Hot Box since becoming an ambassador. Once again staying relevant, even without releasing new music. I'm positive that Aidonia will be just as influential when he starts performing with his band and releasing his short films.