Big Sean is showing off his jacked body and afro ahead of his acting debut.
The Detroit rapper has announced his grand return to the rap scene with a pair of singles dropped off over the past two weeks. Big Sean's "Single Again" single featuring Jhené Aiko and Ty Dolla $ign has been doing very well since hitting the airwaves over a week ago. He also released his "Overtime" freestyle where he showcased his signature flow. It turns out that Sean Don hasn't just been busy in the studio; he is also busy in the gym because he is jacked right now.
A few weeks back, Big Sean showcased his muscle growth by showing some clips of himself with his personal trainer hitting the gym. He again shared a pic of himself just before he released "Single Again" and it was very evident back then that he is putting in work.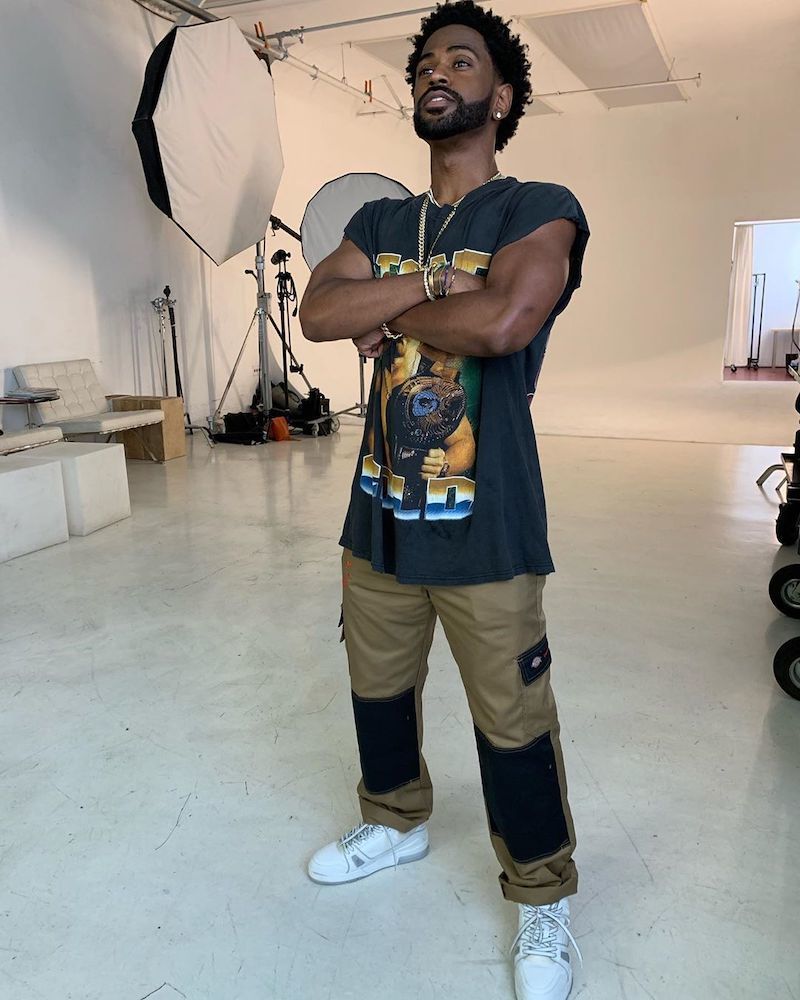 While we await BS new album, you will get to see him in action as he put on his acting cap. Lena Waithe announced that The Dark Sky Paradise rapper was cast in the BET series "Twenties" set for release next year, Variety reported. Big Sean will play a character named Tristan. Sean has previously shouted out Waithe at one of his concerts, and she reached out to him via social media about the role.
"I love Lena because of her spirit and determination to win," the rapper said. "She has an unstoppable hunger and in this industry, that's what you need. It's one of the qualities I see in myself. … She's amazing for giving me my first chance to act and not playing myself, but actually playing a character. It's something I take seriously."