Spice is getting a lot of praises from Jamaica Prime Minister Andrew Holness for representing dancehall culture worldwide.
Grace Hamilton, who is commonly known as the dancehall artiste Spice, will be celebrating her birthday on August 5th and she has a lot to smile about today. The Queen of Dancehall was elated by the early special birthday wish that came courtesy of her own Prime Minister, The Honorable Andrew Holness. The PM took some time out of his busy schedule to share a thoughtful message to Spice for her birthday. In his comment on her Instagram, The Honorable Andrew Holness wrote "Happy birthday when it comes @spiceofficial We appreciate all our Jamaican entertainers and appreciate you, especially, for bringing our culture to the far corners of the world. How is your Women's Empowerment Foundation coming along?"
It's great to witness such an influential member of our society, paying respects to a dancehall artiste for her contributions to our culture. Not only has Spice been making significant strides in the dancehall industry, but she is making a huge impact overseas. She is the first Jamaican to procure an MTV Movie Award but she also never neglects her humanitarian side or social responsibility to give back.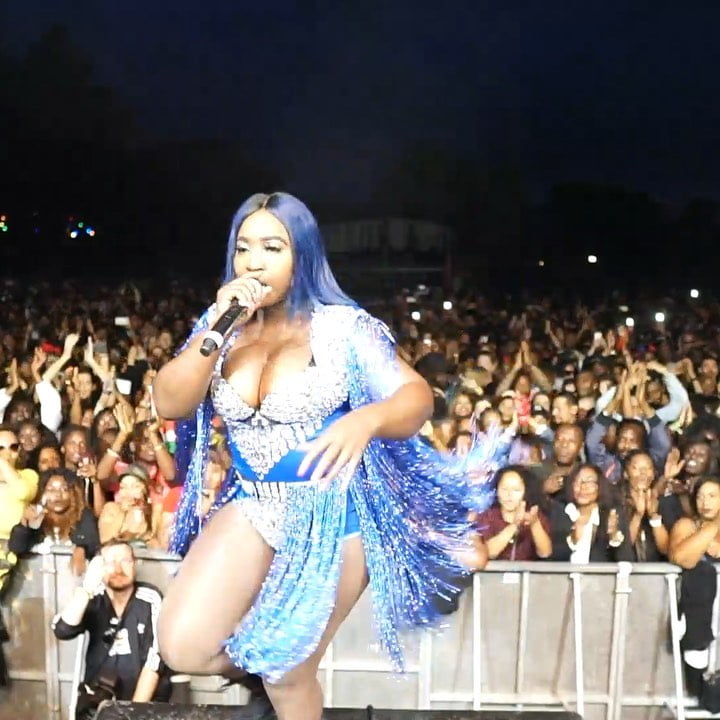 In 2018, Spice announced that she started the Grace Hamilton Women's Empowerment Foundation. The Love and Hip Hop: Atlanta star was all too excited to reply to this comment which had garnered hundreds of likes. She did not hesitate, however, to invite the Prime Minister to her huge birthday bash next Monday.
Spice replied, "@andrewholnessjm Thank you it will definitely be a happy when it comes especially if you're at Mas Camp August 5th So now you're specially invited to come hang out with us and you're welcome I will continue to rep our Culture worldwise My Grace Hamilton Women's Empowerment Foundation is doing extremely well. This August we will be helping 50 mothers with back to school. I would love to get some force from you to make it bigger #TeambetterJamaica."
Spice enthusiastically shared a screenshot of the exchange to her Instagram page as well. "unu can't talk to me now. Cause first of all The Honorable Andrew Holness commented on page ok" Check out her hilarious reaction below.