Kelly Rowland has a right to be celebrating two decades later the release of one of the most iconic albums, Destiny's Child's The Writing On The Wall."
Can you believe it's been 20 years since Destiny's Child's "Bills, Bills, Bills?" How about "Bug a Boo?" "Jumpin' Jumpin'?" "Say My Name??" Neither could original Destiny's Child member Kelly Rowland who took to Instagram Monday to celebrate the anniversary of the legendary girl group's second album, The Writings On the Wall. In a series of videos, Kelly is seen in her car jamming out to classic hits from TWOTW including the intro song "So Good," which comes after an opening skit that spoofs the iconic gangster movie The Godfather.
Kelly started out singing "So Good" and humorously forgot the words. But cut her some slack. After all – it's been two decades. She then went on to sing DC's hit single that some would say put them on the map, "Bills, Bills Bills"… and again, tripped up on the words. But Kelly laughed it off and kept the nostalgia rolling singing "Temptation," and "Confessions," with a shoutout to Missy Elliot who was featured on, wrote and produced the fourth record on the album.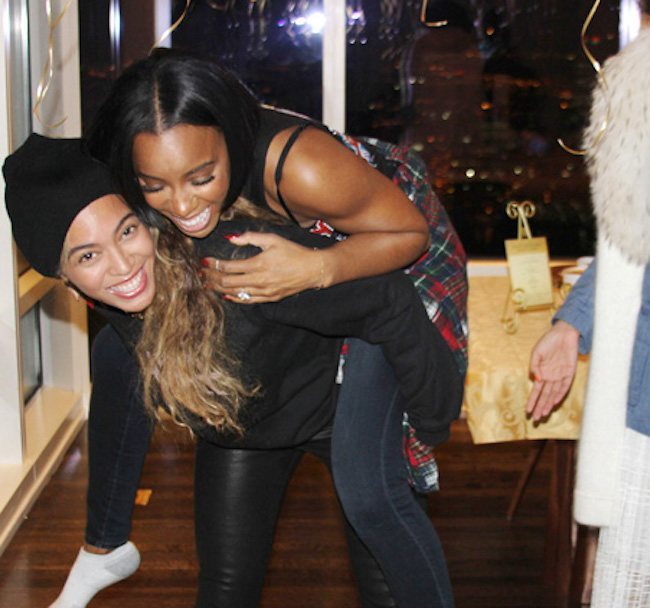 "Happy Birthday, The Writings on the Wall. So blessed to be a part of such an amazing body of work," Kelly wrote in a caption. "Can't believe we were in our teens when we did this."
While the anniversary of TWOTW had Destiny's Child's fanbase in their feelings reminiscing on the timeless album that went No. 5 on the Billboard Hot 200 charts, Kelly recently squashed any hopes for a DC reunion.
The now 38-year-old songstress from Houston by way of Atlanta told Us Weekly that the quartet-turned-trio hasn't even considered reuniting. "We haven't talked about it. It hasn't been on our radar," Kelly said. "Everybody's, like, basically doing their own projects right now and we're just supporting each other."
But, the good news is Destiny's Child announced they'll be reissuing TOWT on vinyl this November.
"The Writing's On The Wall" will be released on vinyl on November 1st exclusively via @UrbanOutfitters.

Pre-Order now: https://t.co/3WtzF2leEB#DCWritings20 pic.twitter.com/KkNG3c92Ue

— Destiny's Child (@destinyschild) July 30, 2019