There was no conspiracy involving Dr. Sebi surrounding Nipsey Hussle's murder.
Almost immediately after Nipsey Hussle was shot and killed on Sunday, March 31, rumors started circulating claiming that he was killed because pf his work on Dr. Sebi's documentary. A short time later, law enforcement announced that they'd identified a suspect, Eric Holder, and even then the rumors were still floating around. Dr. Sebi's daughter, Kellie Bowman, and grandson, Izeal Bowman, recently sat down for an interview with BET's Black Coffee, where they shot down the conspiracy theories.
"When negative things happen or tragedies happen, our society is always quick to jump to an opinion, instead of knowing facts," Izeal said, The Source reported.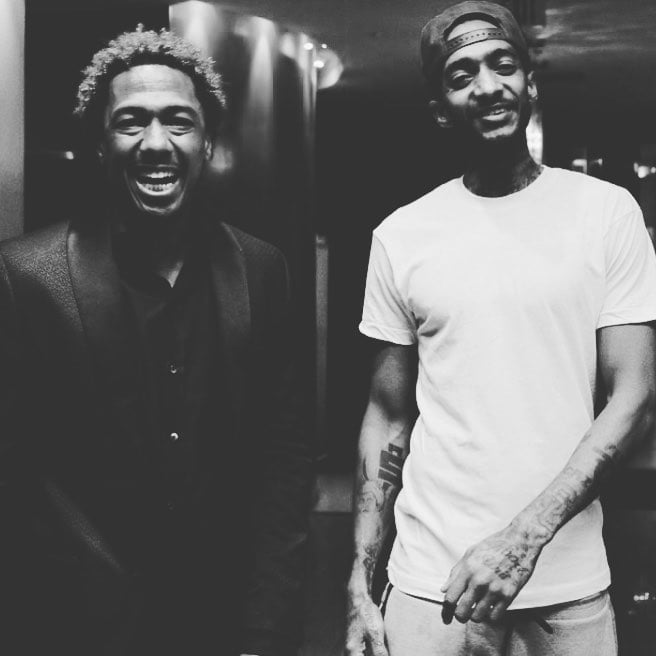 "The fact that Nipsey Hussle didn't die over doing a documentary, it makes you think, 'Why would they want to kill Nipsey over doing a documentary if he wasn't Dr. Sebi?'" Izeal added. "Or he wasn't healing people?' Yes, he was talking about the message, but a theory on killing Nipsey Hussle? No. There is no conspiracy. Nipsey Hussle died in gang violence, something that was very tragic to our society and to hip-hop, period."
The late Left Eye was also close to Dr. Sebi before she died in a tragic car accident. That also helped fueled the Nipsey Hussle conspiracies. Now Nick Cannon has picked up from where Nipsey Hussle left off with the documentary and also put himself on Dr. Debi's famous diet. Bowman says the rapper/actor has seen great improvements in his health since.