Nicki Minaj might have recently revealed that she is pregnant.
Fans have been speculating for months that the "Chun Li" rapper is with child and now she might have hinted just that in her verse on a new song with Chance the Rapper. Nicki Minaj has been dating ex-convict boyfriend Kenneth 'Zoo' Petty for some time now, and she has been very open with her relationship and seems quite happy with her rekindled love. In her collab with Chance the Rapper that dropped just over a day ago, Nicki mentioned an impending marriage and family of her own.
The hook of the song is quite a powerful mantra, "It's possible. It's possible to me" is repeated throughout the track by a choir. In Nicki's verse she says, "I met my husband when I was 17 out in Queens / If you love it, let it go, now I know what that means / While he was up North for a body I bodied everybody and got known for my body." Nicki alludes to Kenneth and his 1994 conviction for first-degree attempted rape and first-degree manslaughter. For this, he did 11 years.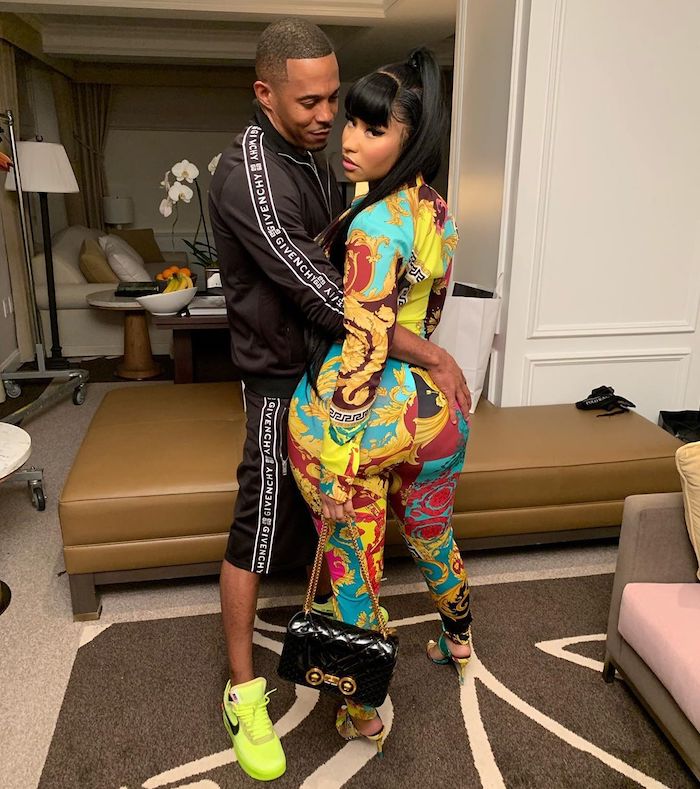 "My ni**a home now, he the Clyde to my Bonnie / 'Bout to walk down the aisle and be a mommy," she raps. That line had fans on social media in a Barbz frenzy.
Nicki Minaj has admitted to getting pregnant before as a teenager back in Queens. In her 2014 track, "All Things Go" from her acclaimed "The PinkPrint" album, the Trinidadian born rapper spoke on being proposed to and how old her child would be. Nicki, who is yet to dispel the pregnancy rumors, has never been shy about her desire to start a family. In 2014, she also told Ellen Degeneres that she wants a "cute and fat baby" and it appears that might happen sooner than we thought.
Nicki Minaj recently revealed on her Queen radio talk show that her and Kenneth Petty acquired their marriage license. If that's true, what can we say about the pregnancy rumors besides "It's possible."