Bounty Killer want producers to make more authentic dancehall beat.
The Warlord Bounty Killer has blamed music producers for watering down dancehall music and for pushing the use of other beats, which are outside of the dancehall realm. According to him, the producers are doing a disservice to the upcoming artistes, as the songs done on the dancehall Trap and Island Pop beats have no longevity, and, because they are easily forgotten, will never be dancehall classics.
"They are not getting any international successes from these artistes. If you notice Charly Blacks is doing better than most of the bigger names, because they are not doing the right stuff. But the music is growing but I think they need to pay attention to the roots and listen back where it came from," Bounty Killer said in a recent interview in Trinidad on Red 96 Radio.
"If you notice, when I came I moved over to the beat that Shabba and Ninja and Supercat was on. I jumped on the Punany, the Sleng Teng, the Answer the Stagalack – all a dem. But when Popcaan and Alkaline come, they throw dem on the Island Pop and the dancehall Trap and all these things, so they will never ever develop the skills that Bounty learn from Shabba and Ninja cause they are using different tunes and they are given different lessons," the Killer said.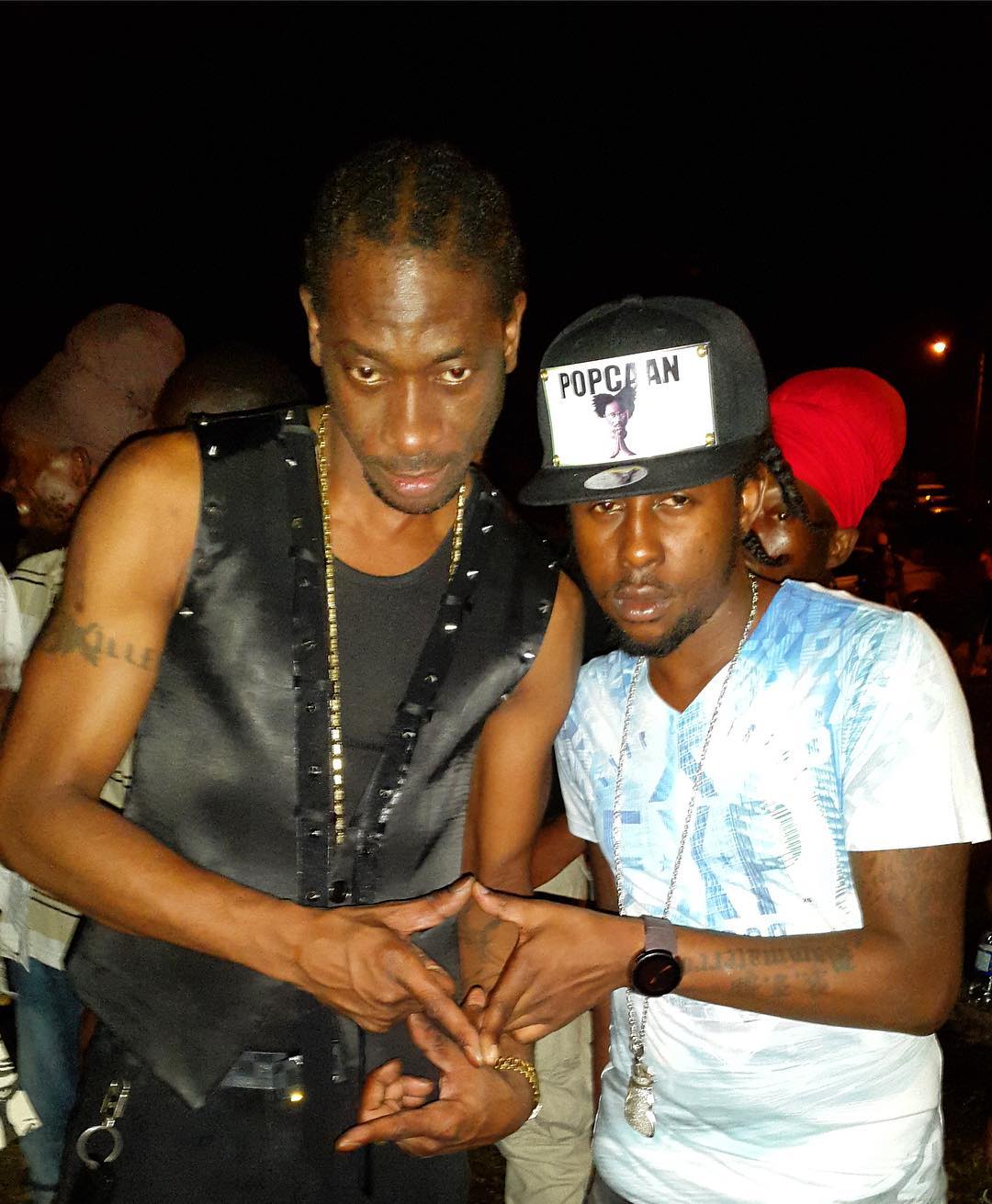 He said producers are no longer guiding the deejays and are steadily eroding the authenticity of the music.
"So the producer and the musicians have a lot to do with the direction. Because they give you a beat and they say 'this beat is a party beat'. Da beat yah sound like is a reality beat…the first thing they do is lay the beat, and you follow," the artiste, whose given name is Rodney Pryce said.
"So the producers are the ones reducing the artistes and the music, because they are not giving dem di right tool so they end up the wrong fields. Because if you are gonna give me pliers and spanner, I can't be a carpenter; I am going to be mechanic, so they are giving the wrong tools…," he stressed.
Bounty referenced music of yesteryear, which he said did not have better lyrics or were no more special than those of present-day artistes, but that the beats used set them apart.
"So we are not having music that lasts like Poor People Fed Up. How much youths have a music that last 15 years? If I run out, I can sing my first hit song 'Coppershot' (because) everybody still remember; it stays. So is not the lyrics. Is just another gangster song. Is no more deeper lyrics than anybody lyrics. Is the beat! That general rythmn, it stays!" the veteran artiste argued.
"So they don't give dem good foundation, so the music falls off. That's one of my main concern. The music is not authentic anymore. I neva hear Soca and don't know a soca, cause dem neva lose that steel pan," he noted
They stop using our sound. They just use the pattern of the beat but the music, sound like everything, so if we were not singing Patois, you can't know. If you put a rapper on these beats you will believe is a foreign song.
A portion of the video was posted on Charly Black's IG page where fellow deejay Beenie Man voiced his agreement; "Facts!! Been a seh this."
Most responders, including streetskelly, commended Bounty for speaking out and not remaining silent like his colleagues in the dancehall fraternity.
"Anno him alone know, but a him alone a talk,' he said.