4th Genna Boss Aidonia has been a force in dancehall music since 2005. He has since then been doing it his own way. For instance, he doesn't release music as frequently as the other big guns do, a topic I'd like to explore. How does he maintain this formula and still cling to relevance?
Extremely talented Aidonia was knocking on the gates of stardom since the day he stepped on the scene. A hardcore dancehall voice with hip hop inspired flows he captured the audience immediately. He was seen by many as underrated for a long time yet still had a huge expectation to rise to the top. He was often compared with Vybz Kartel even giving fans a chance to fairly choose with collaborations like "Deadly Alliance" and Laugh and Shot Dem. Yet it took Aidonia while to hack into the mainstream limelight consistently.
Then came monster hits like "Banga," "Yeah Yeah," "Hot Tool," "Big Balla (Benzema)," Breeze featuring Govana, "IG Girls," "Trigger Work It," and "VVS," the deejay has cemented his spot in dancehall's upper echelon. His method, however, is a bit different from the others.
For example, Vybz Kartel and Chronic Law have both between them released 50 songs already in 2019. Aidonia, on the other hand, hasn't dropped a single song all year yet still continues to command attention and reverence. His way of releasing music ensures his songs spend time on the scene versus obstructing them with multiple releases. Some in the industry have called him lazy, deeming his work rate poor when compared to other top artistes. Which shows they fail to realize the success he has been reaping from the formula. Big Baller released nine months ago is still relevant in every party and radio set, and it has also found itself on overseas radio playlists.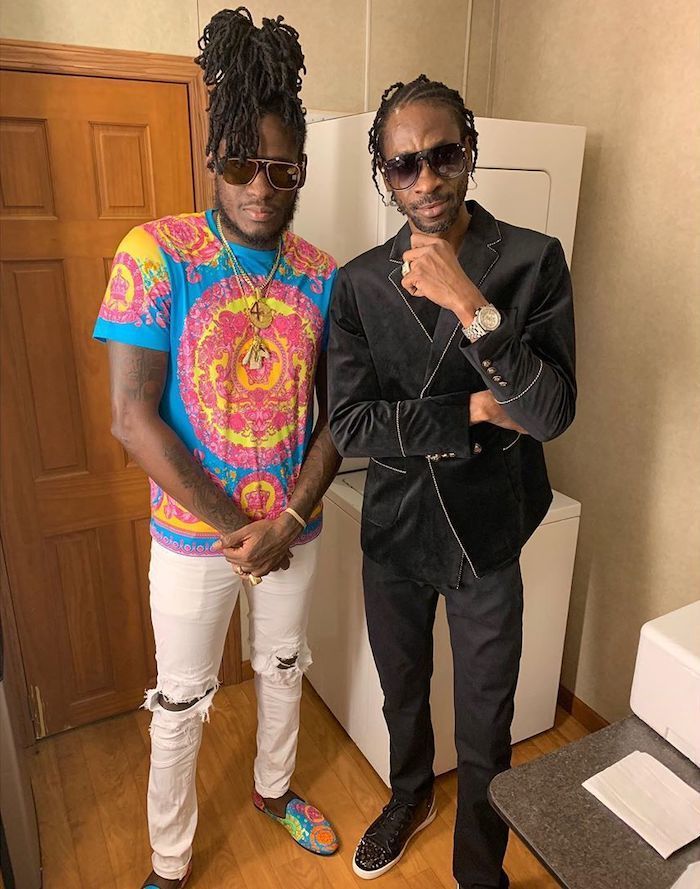 Not to mention he dominates the stage show scenes with his thrilling performances. A big stage show without Aidonia seems incomplete. His last-minute addition to the Sumfest lineup backs that claim, and he thrilled the crowd as usual. His performances have gotten to a level where a top standard delivery is assured.
Some see him as lazy, I see him as an artiste who has carved his own way through this music industry. Ignoring the negatives and continually working on his formula until he perfected it. He releases at maximum six songs a year, travels the world performing regularly overseas coupled with him headlining major shows in Jamaica. Not saying Aidonia is perfect because he like anyone else who has room for improvement, but based on his past evolution, I wouldn't bet against him even getting better.
So the so-called "sleeping giant" is one of the artistes handling the business side of the industry right. Not focusing on the hype and taking on the business with a strategy. Big up Aidonia as we have seen where he is coming from compared to now. I first one Hope's he keeps it up and so does all the 4th Genna fans.
When are we going to get a track though Aidonia? The fans are waiting for the next banger you release!