Did Koffee and Chronixx justify their dancehall night appearance at Reggae Sumfest?
Performance-wise, definitely both artistes conquered the stage and pleased the crowd in one swoop. The organizers of the show were justified by the thrilling performances offered up by both Koffee and Chronixx. The teenage reggae sensation graced the stage first and started her set with her first popular release "Burning." It's as if you could feel the tension in the crowd wondering if she could deliver upon her promise of a great show, on dancehall night at of all nights. She delivered with Lusto and Gusto and all initial doubts melted away after each passing note or 16 bar lyrical sequence. From there on, she went into her hyper lyrical song "Raggamuffin" while showcasing her lyrical prowess and mastery of stagecraft.
The 19-year-old singer cruised through her set as if she had done it so many times before. Then came the monster hit Toast which she brought home with aplomb sounding just like track, a feature lacking in many of dancehall's young artistes — a fitting climax for a great performance.
What a debut by the newest face of Jamaican music. Koffee' Gwaan Wid It!'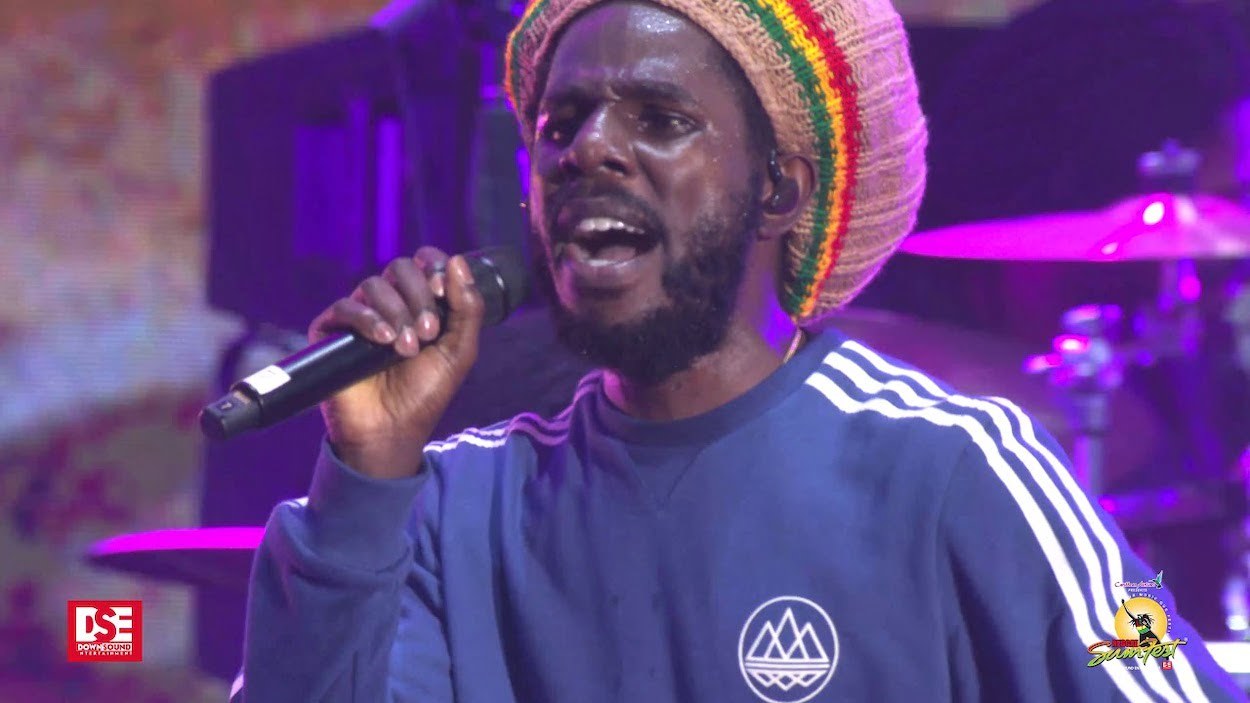 Then came Chronixx, the master of stagecraft and live music. He delivered as only he could and brought the crowd to a standstill, with all eyes on the Spanish Town Rastaman. Songs like "Majesty" sent the crowd into a frenzy. The reception was unlike any we've seen at Sumfest for a while. "I Can" brought the house down as horns rang out in the venue enough to drown the music. Flags were in the air, and people were dancing, as the son of Chronicle made another stop on his mission to create history with last night's performance.
"Blaze up di fyah, blaze it up till a mawnin." Literally lit up the stage as if the sun wasn't doing a good enough job. Dancehall night has never quite seen a performance like this before. I can confidently say Chronixx took the show. What a brilliant performance from the Grammy Nominee. Top Class.
Based on the performances of Koffee and Chronixx it is safe to say that Downsound Entertainment's choice to place them on Dancehall Night was indeed a good move. Some might ask if their inclusion to the set added to the show running late as Chronixx had a long set, which was to be expected.
Did this choice throw the show off-balance time-wise? Well, all of that is now history and what we are sure of is that the roots reggae artistes excelled on Dancehall Night. Big up Chronixx and Koffee one time!