Apryl Jones says her and Lil Fizz are just friends that have not slept together, but she's open to the idea of taking it there.
The Love & Hip Hop: Hollywood cast member is returning for season six, and she is ready to shake things up. In a preview for the upcoming premiere, Apryl Jones, who has two children by Omarion, dispelled rumors that she's been dating Omarion's B2K bandmate Lil Fizz. Apryl said Dreux Frederic, also known as Fizz, is "an angel sent into her life," and that the two have grown closer over the last few years – but they remain good friends.
"[Fizz] has been there through the course of just the sh*t that I deal with with the father of my kids … just helping me in that aspect. I'm a single mom, I have no family in LA and it's awesome to be able to have a friend who chooses to do what's right, to be there and support his friend, to make sure that I am healthy mentally."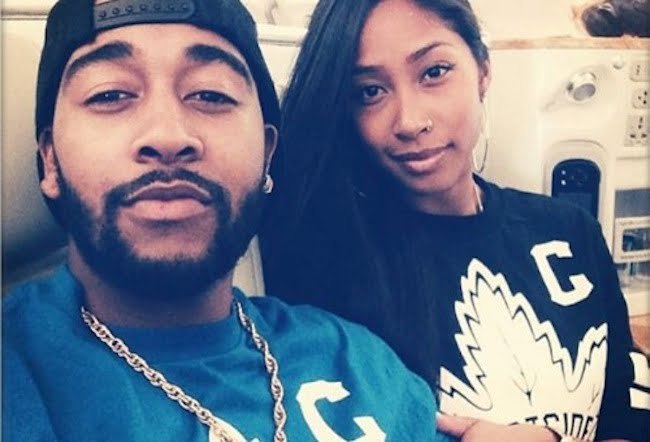 Apryl, who was one of the original eight castmembers of Love & Hip Hop: Hollywood but left after the first two seasons, said she and Fizz made a connection as single parents who have difficult relationships with their childrens' other parent. Apryl revealed her relationship with B2K lead singer Omarion is all but non-existent, and the two former lovebirds barely communicate today.
"There's no relationship between Omari and I," Apryl said in a video posted to the Love & Hip Hop Instagram page Wednesday. "I would honestly say that. We co-parent and we can't even do that. It's very difficult. I would honestly say this is probably the worst that it has been in our relationship because we don't really communicate, because he won't communicate"
The mother of two claimed she and Fizz have never slept together, but they have discussed the possibility of a future relationship and she isn't opposed to the idea of sleeping with him.
"I'm not opposed to f**king him is that what you want me to say? I'm not, sh*t, a b**ch needs some … I would rather give it to a person that's my friend as opposed to someone who's just a guy that I'm knowing. He's deserving of [it]. Let's just be really honest. Dreux is definitely deserving of [sex] and if I decided to give it to him one day, I would be proud of that. I have given guys my vagina that don't deserve it. He deserves it."
Lil Fizz's baby mother Moniece Slaughter responded to Apryl's confessional in The Shaderoom comments saying she finally got the honesty she was looking for, after Moniece, who also appears on Love & Hip Hop, was the one to spill the tea about Apryl and Fizz's relationship to begin with.
Season six of Love & Hip Hop: Atlanta premieres on August 5.