Kylie Jenner is a whole mood in the Caribbean while listening to Koffee's mega-hit "Rapture."
It's definitely a 'Hot Girls Summer' with Kylie Jenner leading the gang while flaunting her wealth and her banging body. The billionaire makeup mogul rounded up her girls on her private jet last week for a getaway to the Caribbean. Since touching down in the West Indies, Kylie has been posting photos of herself including a jaw-dropping nude pic sitting by the pool. The Keeping Up With The Kardashian star has kept her exact location a secret for now, but she is clearly feeling the laid back vibe.
One of the videos that Kylie Jenner posted on Instagram is of herself walking on the beach while looking out to the ocean with the perfect soundtrack from Koffee. The teenage reggae sensation has become a favorite among American celebrities who frequently posted clips of themselves listening to her music. Earlier this year, we saw Lil Uzi Vert sending a message to his critics while listening to "Rapture." We also saw Rihanna and her friends turning up to "Toast."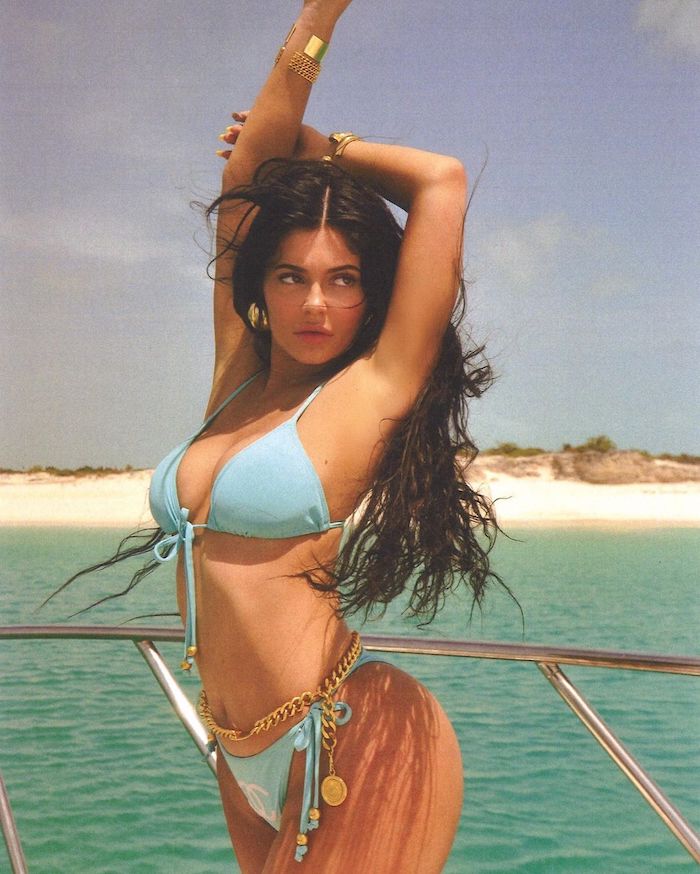 Some folks are trying to call out Kylie for jumping on the Koffee bandwagon, but outside of those chatters, this is a huge endorsement to the 19-year-old reggae/dancehall star. Kylie has over 140 million followers on Instagram, putting her in the top ten most followed accounts on IG. That's free promotion to 140 million people globally who will now hear Koffee's music and go on iTunes and Spotify and stream her songs which translates to more music royalty for the young singer.
Jenner isn't just promoting reggae music; she is also heavily promoting her Kylie Skin Care line. She had Kylie Skin splattered on her private jet and gave all her friends bags of skincare products. Life is good when you're a billionaire. Hit play below.