Vendetta fans begs Alkaline for new music and he heard the cry and drops, "Flashback."
On Sunday Vendetta fans in reacting to a photo Alkaline posted on Instagram, clamored for the 25-year-old artiste to put out a new song, as, according to them, dancehall had become quite boring without his presence. The photo was of the artiste on a verandah somewhere in the Jamaican countryside, seemingly deep in thought, puffing on a spliff and looking to the hills. His fans obviously missing him since his last post which was on June 28, more than two weeks ago responded like crazy.
"Me need new music sir. Me nuh have ntn fi listen to. Suh please do me a favour and release some songs because me know yuh have them puddung some weh," ven.daniella posted on Sunday.
"You need to drop something any moment now," demanded stalkniayla, while juju_unruly ordered the artiste to: "Give us supm by Tuesday night."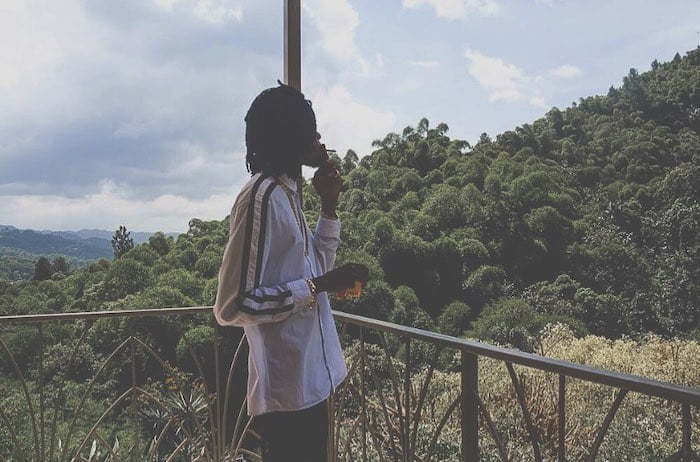 "Mi artist, we deh yah a wait pon a summa banga… place dry and boring dancehall cold up fam.. u need fi shake up the place.. remember u said it back in 2013 in ur onstage interview," proclaimed dennisidbarber, as skillarchii posted: "Where is the music boss? Me been a wait me still a wait."
But on Monday evening, seemingly hearing their appeals, the Young Lawd responded by posting a snippet of his new song "Flashback," a song in which he claims he is haunted.
"Flashback out now #jusaffipressabutton #lawdnahnuhmercy," was his caption. "To di faada, wi a pray up to di sky / Hope him have some mercy pon mi soul when time mi die / Now yu know it no easy bt god know wi a tr," Alkaline rhymes over the Hunted Riddim.
Over on YouTube where the full song was officially posted by the artiste on his channel, the reactions were full of relief and also of excitement. "Was really upset with Alkaline for going ghost but now I'm reminded why Alka is the best," King 6ixxx wrote while Dyo Music added, "First time hearing Alkaline hailing the most high … so obviously mi a rate dat one deh."