T.I. toast his wife Tiny Harris with some refreshments and a giant diamond necklace for her 44th birthday.
The Grand Hustle rapper is notorious for going over the top for his queen, especially when it comes to her birthday. Tiny turns 44 today (July 14) and T.I. hosted a birthday party on Saturday night after the two hit the club together. TIP shared a video clip from the exclusive party on his I.G. while showering her with love and gifts.
"All Bulls**t aside… It's A pleasure to Show Out & Pipe UP for the Queen Each and every year…. Happy Birthday Mrs Harris. We're all thankful & blessed to have you in our lives, reminding us that Life is for Laughter & Living!!! I'm fasho gon see to it that your cup runneth over with All my Love,Forever More… Side Note: The best is yet to come…. Aint no turnin' down Jack!!!! TUH Not on MY watch… HellisYouSayin FOOL," the Atlanta trapper wrote.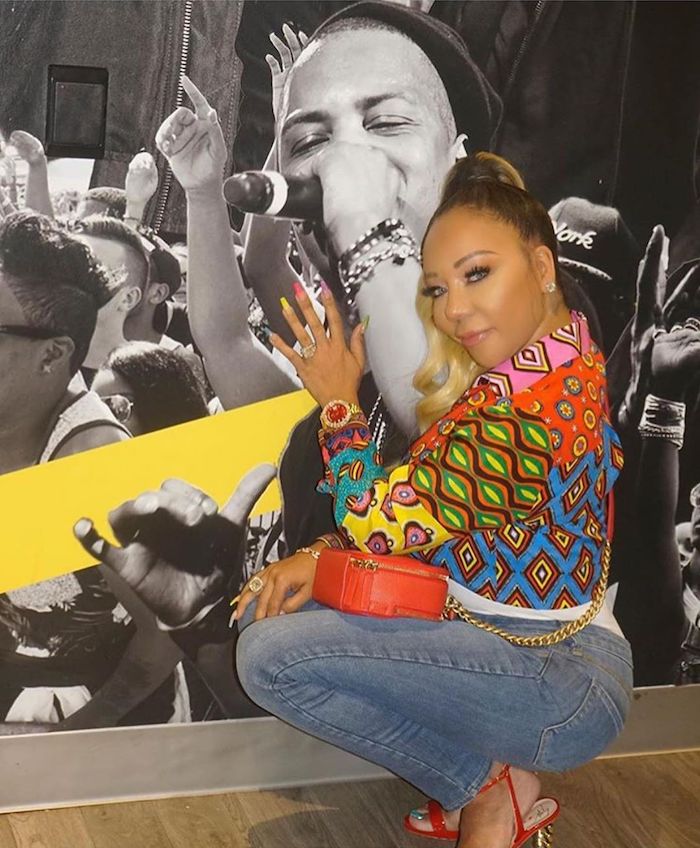 The video clip showcased how T.I. snuck a giant diamond necklace into his wife's glass without her knowing. "Here is a toast for the real one," he said. Tiny Harris re-posted the video on her I.G. and thanked her husband for showing out for her.
"When yo man say the best is yet to come," she wrote. "Thank you to my husband/best friend @troubleman31 for always making sure I know I'm loved & feel extra special. Every surprise & thoughtful gesture I appreciate more than you know!! You drive me insane but what's a strong, real loving relationship without a Lil crazy!! Your better half loves u till then end of time."
T.I. and Tiny Harris have been together for almost two decades, but over the past few years, they went through a rocky patch. The power couple is now showing us that love wins and they're still going strong.