Dancehall music is going places it never been before.
Some members of the Dancehall fraternity are reveling in the fact that their songs are being given prominence at graduation ceremonies, at even some of Jamaica's most prestigious academic institutions. Ding Dong, for one, is beaming with pride after the legendary St. Georges College's graduating class of 2019, sampled his "Good Ting Dem" single, belting out the song on the podium while dancing and rocking to the beat as videographers scrambled to catch the action.
A video of the action was reposted by Ding Dong on Instagram, under which the excited artiste wrote the caption: "I don't think they understand the levels to my music. St. Georges College graduation… the good thing dem…everybody snapping," the artiste scribed. His Ravers fans came out in their numbers to comment.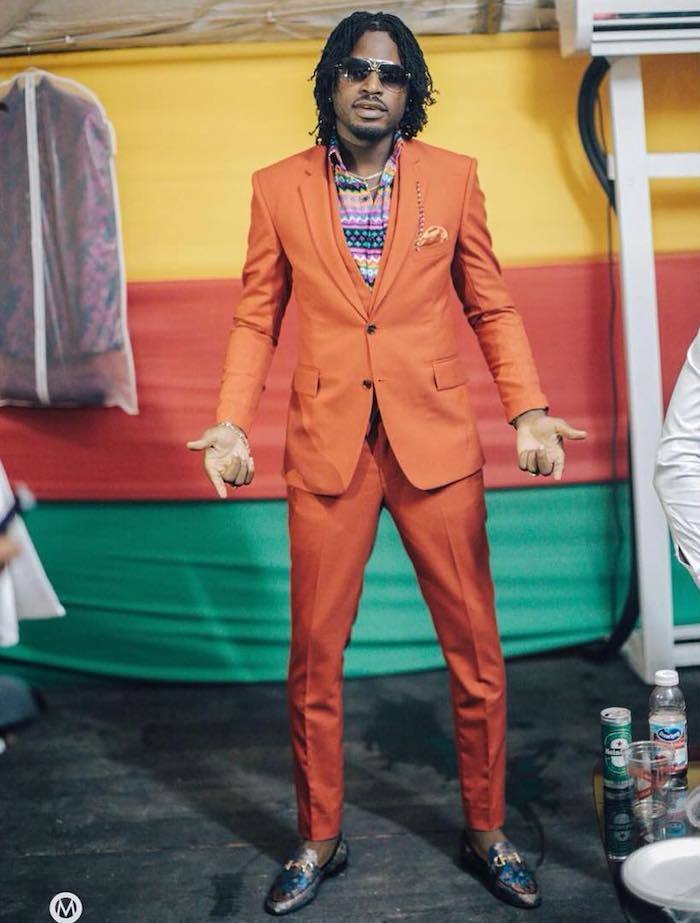 Ke_ke.w quipped: "First of all I need a redo 'cause my graduation was whack. Not even a church song wi sing/play."
"Graduation pass the 'I believe I can fly' era long time. Our music tek ova graduation now," another fan wrote, in support of the artiste.
The phenomenon of Dancehall being incorporated in official school ceremonies such as graduations can perhaps be attributed to Television Jamaica's (TVJ) All Together Sing choir competition for high schools across Jamaica. In the annual competition, secondary schools compete for top honors in performances which incorporate mainly Jamaican genres of music ranging from Dancehall, Reggae, Ska, Mento, Rocksteady and traditional folk forms in the weekly nationally televised programme.
Another artiste who is as pleased as a puss with the incorporation of the Dancehall genre in official school functions is Govana. He uploaded a video with students from Clarendon College, at their graduation ceremony in their traditional blue and gold gowns, belting out the lyrics of his song "Champ" during the ceremony.
"Man feel like a champ right now; smiling to the bank right now; mansion inna di plans right now…" the students sang as they rocked to and fro.
The Clarendonians from the Class of 2019, were likely Govanna fans. They lit up the artiste's page in response to the post, with comments like "Blue Blood," Clarendon College at dem," "CC Nation" and "Colour Blue."
But perhaps the biggest graduation of them all has been Koffee's "Toast," which has been a staple at graduation ceremonies all across the length and breadth of Jamaica.
At some schools, including the Robert Lightbourne High School in St. Thomas, 2019 graduates walked and danced to Toast instead of doing the traditional slow-march graduation walk.
Koffee recently tweeted a video of the last 45-seconds of Holy Trinity High School graduating class of 2019 singing her hit "Toast" during their ceremony, the room erupting in cheers when they ended.
"Blessings! Congratulations to all the graduates," the artiste wrote.