Vybz Kartel and his protege Shawn Storm are optimistic as their appeal verdict looms.
The former Portmore Empire dancehall stars have been waiting nearly a year for the conclusion of the case. Kartel's lead attorney, Tom Tavares-Finson, reveals that a verdict could come from the Court of Appeal in two weeks since the court will be going on summer break and will not be back until around October. The court heard the case in July last year, which means that this month is one year since the dancehall deejay has been waiting.
Sources inside his Gaza camp told Urban Islandz today that he is in good spirit and remains optimistic that the verdict will be in his favor. "This has been a long time coming, and it's been a long and frustrating road, but the boss [Vybz Kartel] is optimistic, Storm, optimistic same way," sources told us.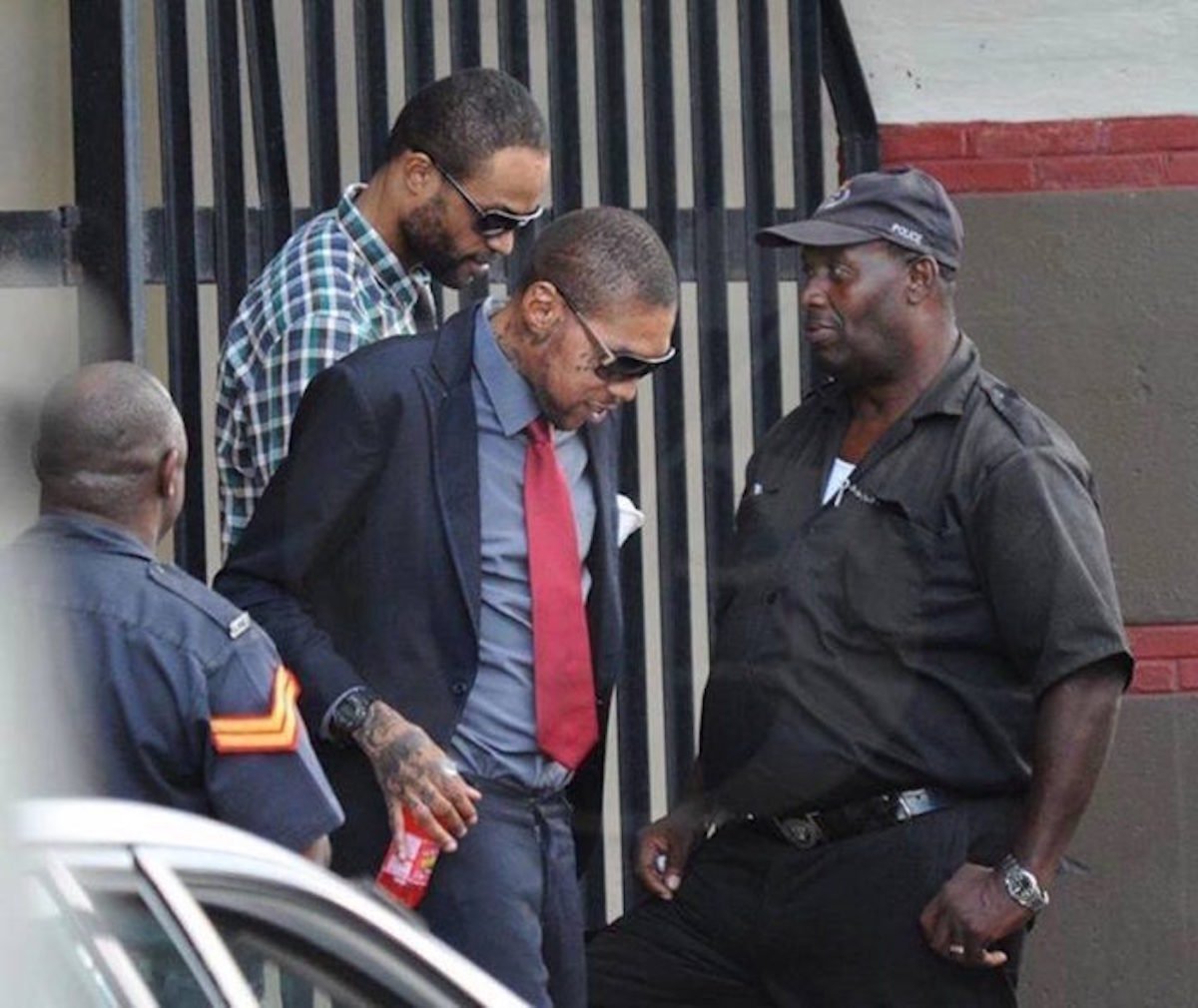 The dancehall stars, who have been close friends for years, are hoping that the court will give them a full vindication and set them free. The court could also reduce their life sentence, or ordered a new trial, which will also be in their favor.
Vybz Kartel, real name Adidja Palmer, and Shawn 'Storm' Campbell are two of four men convicted for the murder of Clive 'Lizard' Williams in 2014. The other two men are Kahira Jones and Andre St John. All four men were sentenced to life in prison with hard labor.
Jones is serving a second life sentence for a separate attempted murder case he was convicted. This means that even if he is vindicated for Lizard's murder, he will remain in prison for that separate case.