Jah Cure plans to leave Nairobi clean like a whistle as his Royal Soldier tour passed through the Kenyan capital.
It is quite evident that Jah Cure has been creating waves in Nairobi in Kenya long before he touched down in the East African country on Thursday, for that leg of his Royal Soldier tour. From early June the Kenyans went all out for the singer including wrapping buses with images of the Jamaican artiste, all embellished with the Rastafari colors. In a video that was posted on Instagram by Nairobi's Governor Mike Sonko, the reggae singer who had paid a courtesy call to the leader's office, gushed over the shoes he was wearing.
"Yeah man, I love this. I love your shoe boss; let me touch it," the Grammy-nominated star said to the Governor as he bent to touch the studded shoes the politician was sporting.
Sonko noted on the post that Jah Cure would be taking part in the cleanup of the Nairobi River in the afternoon and Nairobi City monthly cleanup exercise that will take place on Saturday, hours preceding his performance at the Umoja Splash Festival at the Uhuru Gardens in Kenya's capital city.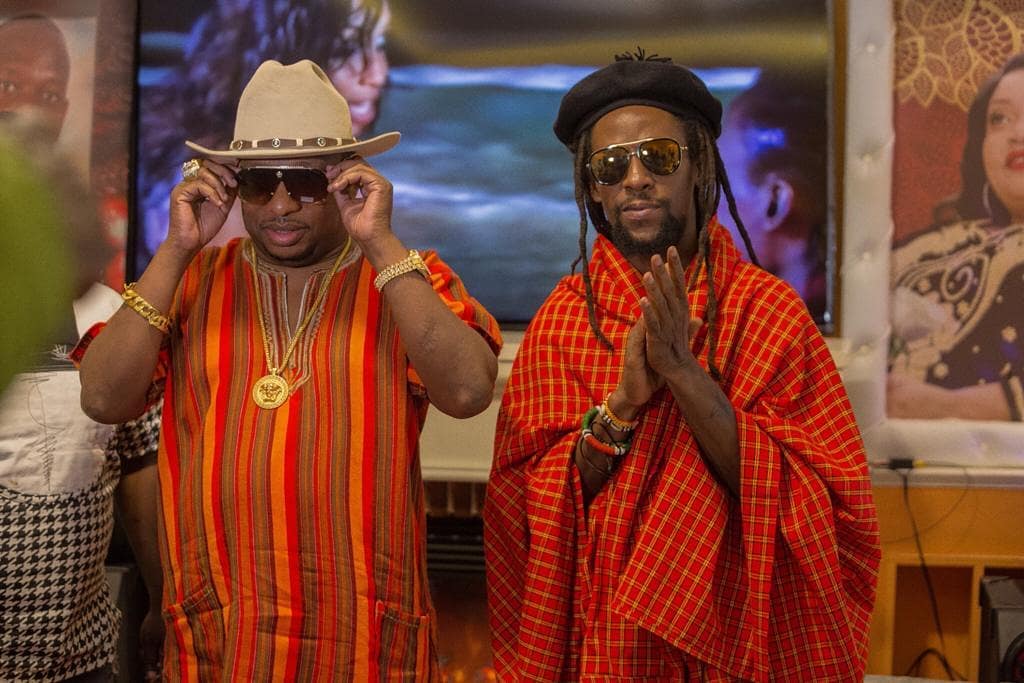 "I will be here my brothers and sisters to spearhead the project. I will be your leader for a day in cleaning up Nairobi because this is the cleanup movements we are on. We are on a mission to keep our environment clean; me and the Governor and the rest of the team, so stay tuned. See you there; we have a mission to do" the unconditional love singer said.
"We will clean up and then we go and have fun; God bless you my beautiful people," he said in the clip which was being recording by the Governor's media staff.
The Rastafarian artiste also posted a photo of himself and the Governor captioned: "Governor of Nairobi @nike.sonko we have mission to complete today to clean up Nairobi…500 soldiers…200 police and the entire Nairobi will be stepping through the streets of the hood on a cleaning up campaign.
Jah Cure's Royal Soldier tour, which commenced on June 1, is taking him to 10 cities across the world. So far he has been to Nassau in the Bahamas; Copenhagen, Denmark; Gothenburg, Sweden; Oslo, Norway, and Stockholm, Sweden. Following his performance in Nairobi on Saturday, he will head to Seychelles before returning to Jamaica for an Emancipation Day performance in Montego Bay, then goes off to Suriname before closing in Amsterdam, the Netherlands.