Blueface has a lot of family drama going on right now.
Last weekend, the West Coast rap sensation got into a massive fight with his mother and his sister, and he ended up kicking them both out of his house. The headlines later stated that Blueface kicked his mom out of his house for his two girlfriends. The rapper is now saying that couldn't be further from the truth. His mom later put him on blast, and he then accused her of clout chasing on social media.
Blueface has now released surveillance video showing what went down inside his house on Sunday. The "Thotiana" rapper is also getting some criticisms from his fans about kicking his mom out the house, which is part of the reasons why he decided to share the video showing what appears to be a little melee between him and his sister.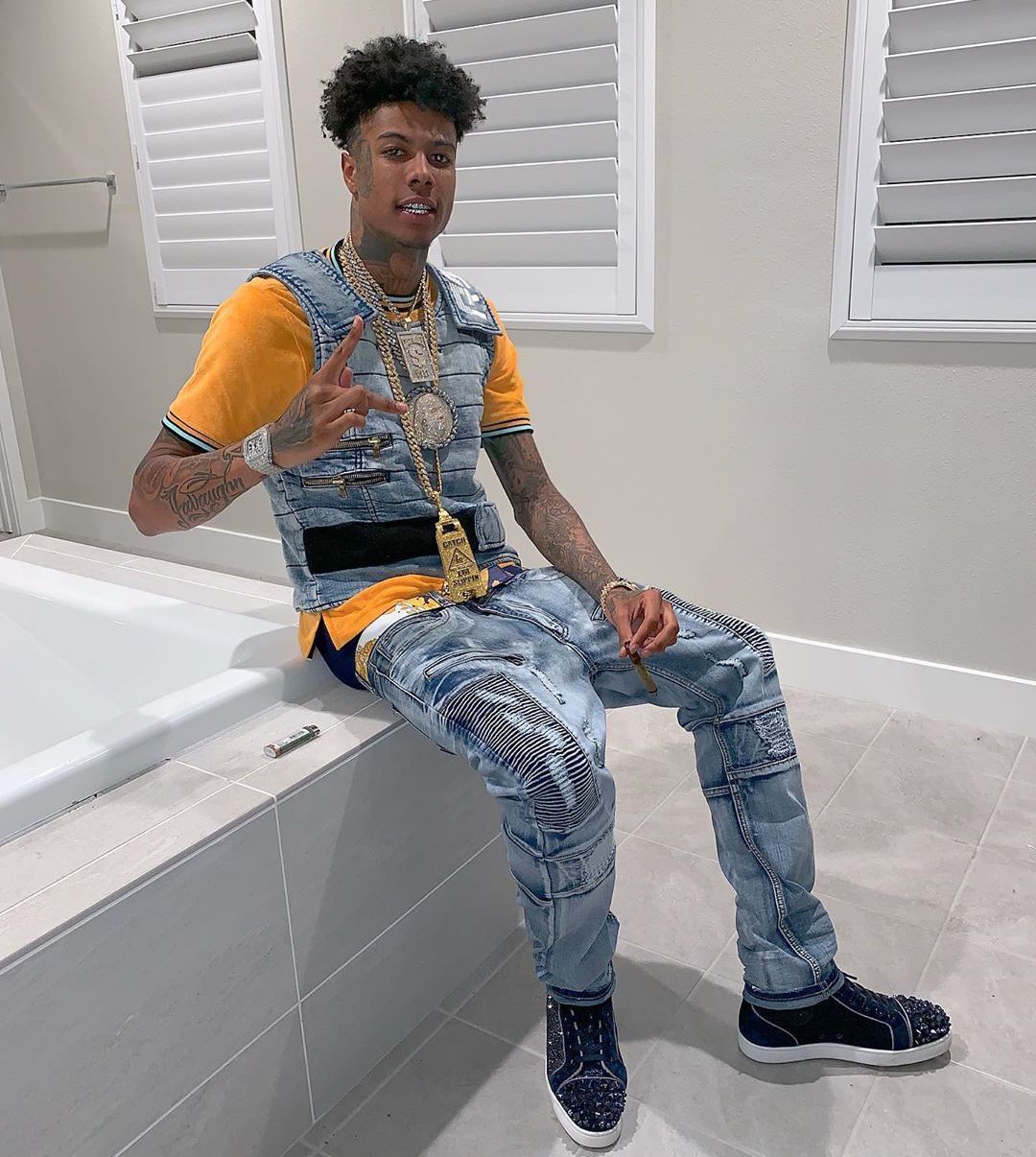 "Sense they wanna go viral so bad this the real story my mom got tired of my broke ass sister free loading at her house so she brought her to mine," Blueface wrote. The rapper added that he got her an apartment and she wanted to take his car and also wanted him to buy her a brand new ride off the lot.
"I wasn't going for it I already got her an apartment guess that wasn't enough she want my car she want me to buy her a car off the lot an some more stuff," he continues. "I was homeless in my own car for years ain't nobody wanna let me stay at they house I had to thug it out but I C my fans ain't real fans y' all turn like corners fu** all you fake azz fans that's y I'm in it just for the money"