Spice is the proudest mommy after her son graduate prep school.
The dancehall bad girl showed her soft, mushy Mummy side on Monday as she poured out her heart to her son Nicholas, who heads to high school come September. As she congratulated him in an Instagram post on acing the new Performance Exit Profile (PEP) exams, she also paid tribute to the 12-year-old, always promising to give him her motherly love "no matter what."
"Nicholas your gonna make mistakes, you're going to regret things along the way, the journey will be rough sometimes, but whatever the storm is we are going to ride it out together…" I pray God will continue to strengthen me so I can guide you towards a bright future," Spice noted while declaring how proud she was of him.
Within two hours, the post racked up close to 100,000 likes and close to 5000 comments.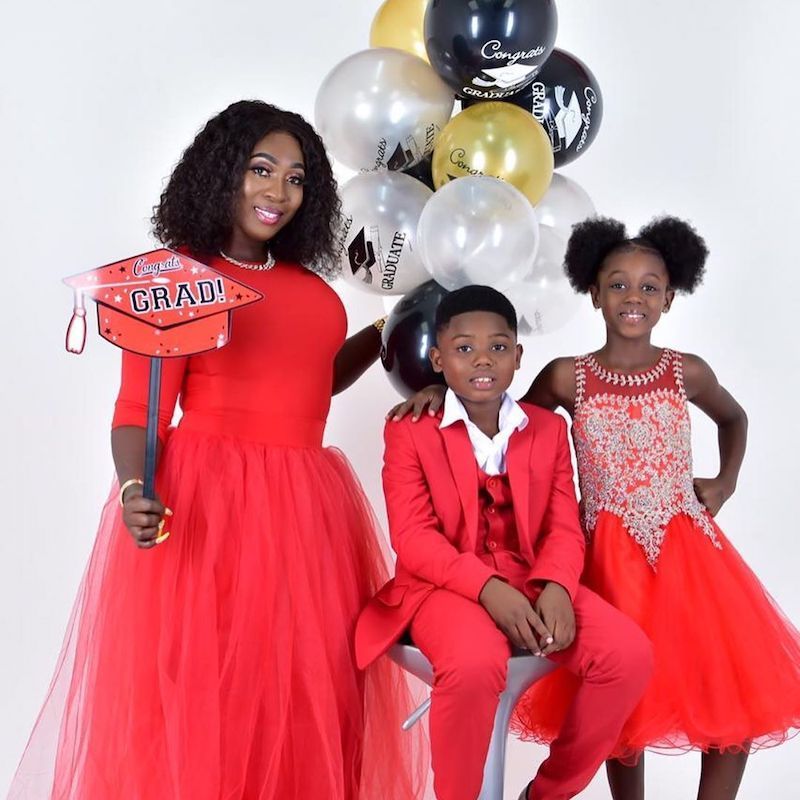 In January this year, the artiste had outlined to the media how much of a priority she has made her first child's exam preparations and general schooling, particularly off the island for touring duties and Love and Hip Hop Atlanta contractual agreements.
At the time she said she ensures the sixth-grader gets all the assistance required to get him fully prepared for the test, which included the hiring of two tutors, one of whom assisted the child on weekdays and the other on weekends.
Her post on Monday found great favor with her fans, whom, incidentally she had asked to help her choose one from several family portraits to be mounted into Nicholas' room. They all hailed her an excellent mother to her children.
"I just love how you can switch from Spice to Mommy for your kids. Lovely pics and congrats to Nicholas," one ardent fan wrote.
"Spice, I don't care what people say, I like how you take care of your kids. Mother to the world. You remind me of my mom, lots of love," leoshainem penned.
"I wish more celebrity parents were more like you,' trvppy posted.