Bhad Bhabie says people are too sensitive these days.
The young rapper has one of her shows cancelled this week over a tweet she sent out. Bhad Bhabie, whose real name is Danielle Bregoli, rose to fame over the past two years mostly for being a controversial figure on reality TV. She then launched a rap career where she has been enjoying some success on the airwaves. This week, someone tweeted her a message in Arabic, and she responded to what she is now saying that she thought was a joke.
"Why yes, I do like McDonald's fries. They be tasting good as f*** sometimes. I appreciate u asking bich. Much love," she tweeted. The tweet resulted in a promoter pulling the plug on her concert in Jordan set for July 8th. She then has another show in Tel Aviv on July 9th.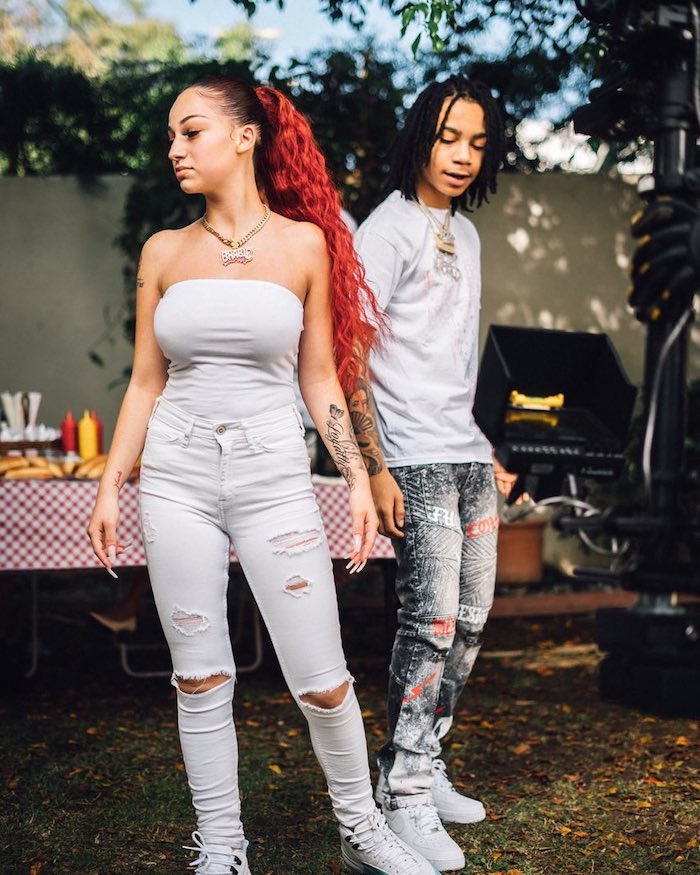 She later found out that the person behind the tweet was a famous athlete who was calling for her boycott because he believes that she was supporting Israel. We all know how sensitive these topics can be.
A TMZ photographer caught up with Bhad Bhabie at LAX on Wednesday and asked her about the controversy. "I don't know why they were so sensitive to that," she said. "It was something about McDonald's. I don't even know what to say about that. They said something [and] I didn't understand it, so I was just [joking back]."