Aidonia fans are hungry for more new music.
Aidonia has become a household name in dancehall since 2006 through his association with the Bounty Killer led Alliance. Today, the dancehall deejay is the leader of his own outfit, 4th Genna. Being a certified hitmaker, the "Big Balla" deejay, now left us wondering in 2019 if he will bless us with a track. Where is Aidonia? Fans are currently debating whether or not the deejay fell off, or is working on a major project.
Known for carefully spacing his releases, Aidonia doesn't employ the tactic most artistes use these days which is flooding the market. Dancehall culture has become one where an artiste must at least have two songs in rotation monthly to maintain relevance. Why doesn't Aidonia follow this tactic of saturating the market? I believe it is because his formula simply works. In the last three years, he has given us monster hits like "Banger," "Yeah Yeah," "Big Baller," "Hot Tool," and "VVS."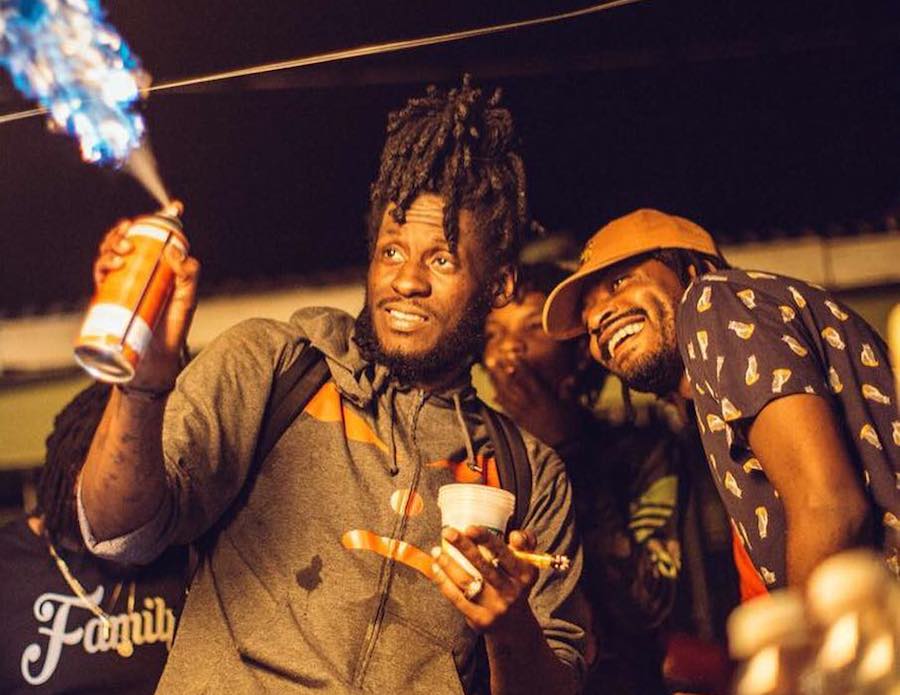 Those hits are precisely the reason why fans are clamoring for more music from the deejay who always delivers. When asked about new releases Aidonia assured fans that he had something in store for them.
"I always have something up my sleeve," the deejay said in a recent interview. Donia also mentioned earlier this year that he had an unreleased project coming up called "Dats a Trap "where he fuses hip hop's trap style with his dynamic dancehall flavor. This is the same project that VVS was released from and from the quality on that track I can't wait to hear the full project.
The 4th Genna boss can be seen performing all over the country and also internationally but for his fan's that is simply not enough. Is Aidonia working on an album? Do we have great tracks to look forward to?
Or is he just focussing on touring? I guess we'll know in the second half of 2019 if Aidonia was working, I for one hope he has an album waiting, fingers crossed.