Spice winning on international stage.
Grace Hamilton, better known as Spice or to some the "Queen of the Dancehall," has grown from strength to strength as she pushes her career on the international stage. One of her biggest moves, however, was joining the cast of popular American reality TV franchise Love and Hip Hop Atlanta. A move which polarized popular opinion in Jamaica and also in the U.S.
Local detractors criticized her accent or lack thereof while in the states. The argument was that she was already an established artist, but Americans struggled to understand her accent at times which left her no choice. She has since then grown into her role on the show and has become a fan favorite for her spirit and fierce attitude.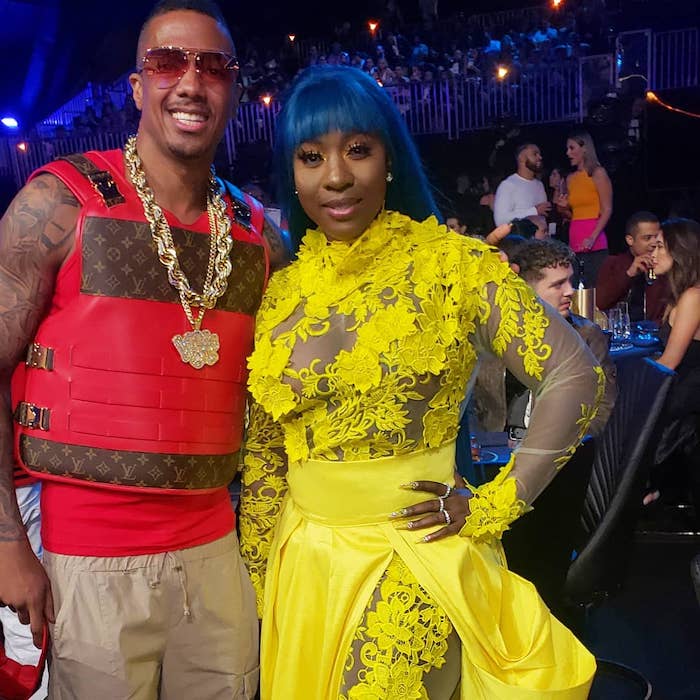 Last night was a night of ultimate validation for the "Black Hypocrisy" singer when the cast of Love and Hip Hop Atlanta won the "Reality Royalty Award" at the MTV Movie Awards. This is a mammoth achievement, to say the least. Spice is at the moment in the prime of her career while being cemented in the mainstream American Media. How many dancehall artistes can say the same? Shaggy and Sean Paul are the names that spring to mind immediately, such illustrious company and she deserves it.
In 2010 I could never have imagined Spice being an American celebrity worthy of paparazzi attention, yet she is. What does this award mean for Spice? Well, it certainly means she proved the critics wrong, joining this cast has propelled the Spice brand not only to new heights but heights hardly glimpsed by recent dancehall superstars. Congratulations Spice! Dem cyah cool it dung!
While at the awards ceremony on Monday, Spice posed for photos while collecting her award with the rest of the Love and Hip Hop: Atlanta cast.