NBA YoungBoy dedicates his new song "4 Sons Of A King" to his kids.
YoungBoy Never Broke Again graced his fans with some new music released at midnight on Saturday. The father of four titled the new track "4 Sons Of A King," and not coincidentally, he is a father to four baby boys at age 19. He might have another one on the way if the rumors about Floyd Mayweather's daughter, Yaya Mayweather, being pregnant are true. YoungBoy namedropped all of his kids in the first verse of the single.
"This for Lil' Kaden, my first born (Draco) / You made a ni**a strong, you the one / This for Lil' Taylin, my second baby, my YB son (Tay Tay) / Before it's done, I promise we'll have a bond," he raps.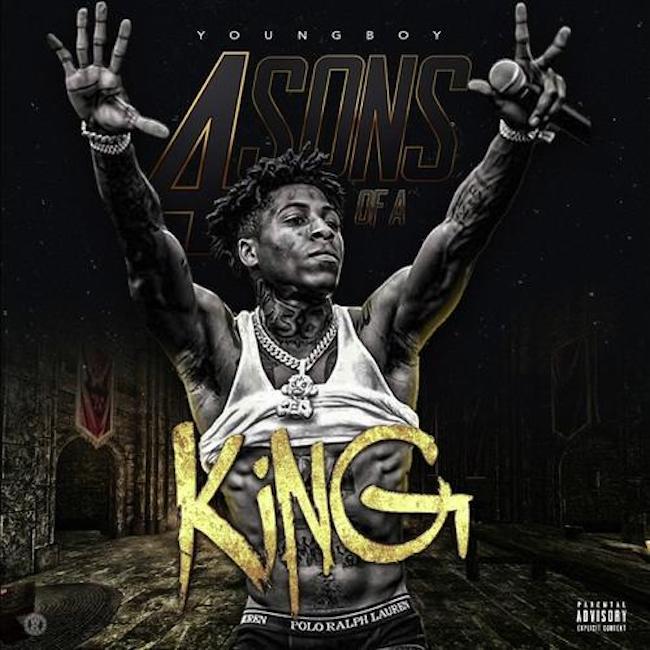 NBA YoungBoy is currently in jail awaiting the outcome of an investigation into possible parole violation. His next court date is this Friday, June 21, when he will again face the judge and possibly learn his fate. The Baton Rouge rapper is staring down a decade in prison if found to be in violation of his probation. A judge ordered him arrested last month over his involvement in a recent shooting at Rolling Loud in Miami and his social media activities. The shooting left one man dead and the rapper's girlfriend nursing gunshot wounds.
NBA is currently on ten years probation for a 2016 drive-by shooting in Baton Rouge. Two of his associates were recently arrested for their alleged involvement in the said crime and are now facing prosecution.