Nicki Minaj dropped more hints what her "MEGATRON" tweet is all about.
The Queen rapper posted a photo from what seems to be a music video set while announcing that "Megatron" is coming on June 21. Nicki Minaj fans, aka Barbz, have been trying to decode her tweet yesterday which also appeared to be a response to a tweet that Cardi B sent out earlier that day. Since the cryptic tweet surfaced, there have been all kinds of theories surrounding what she is doing behind the scenes.
It's now more apparent that she is about to drop some new music. It could be a single or an album; she hasn't divulged any more information aside from the release date, June 21. "#Megatron 6|21," she wrote.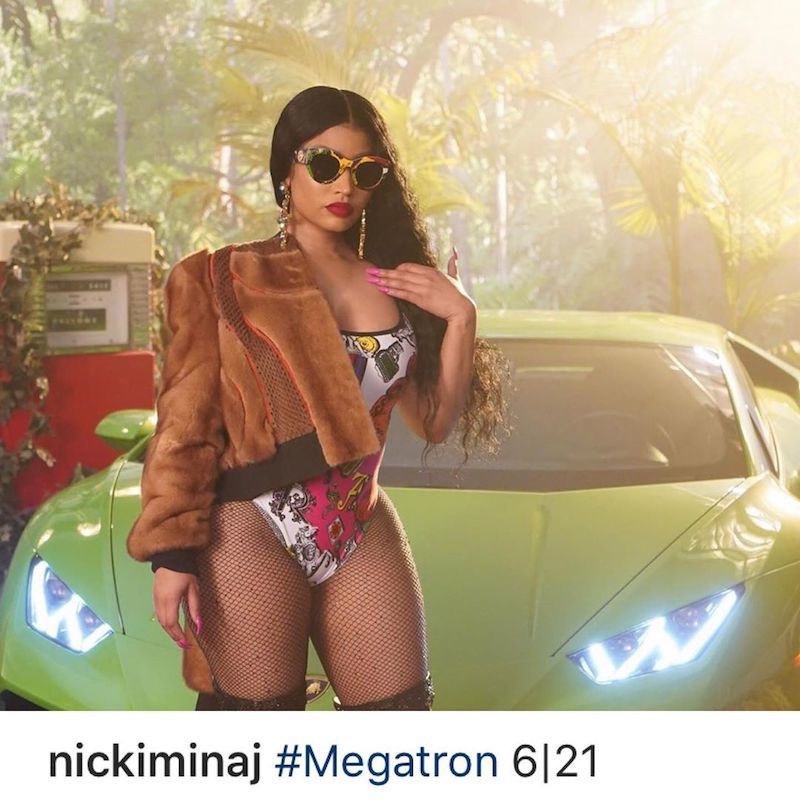 Nicki Minaj first rap about the leader of the Decepticon in her verse on Future's hit "Transformer." "Some call me Nicki but some call me Megatron /I'm stoppin' bags and I don't need a red octagon," the prolific female rapper raps.