Mackerel couldn't contain herself around The General at Bounty Sundays.
Bounty Killer and his entourage were partying at his weekly Bounty Sundays party in Kingston this week when viral dancehall sensation Mackerel turned up with her crew and shook things up. This went down days after Mackerel was spotted locking lips with her new boyfriend RT Boss in the club. The images went viral on social media, leaving some fans to believe it's all a publicity stunt.
As she continues to make waves in dancehall, the comedic personality captured Bounty Killer in her grip on Sunday as partygoers look on. The disc jockey also made it a point of duty to play Teejay's hit "Uptop Boss." The dancehall legend then respectively pulled her away before going back to party with his friends who were laughing about the whole thing. Sources told Urban Islandz that it was an innocent gesture on Mackerel's part and Killer didn't felt like there was any harm done.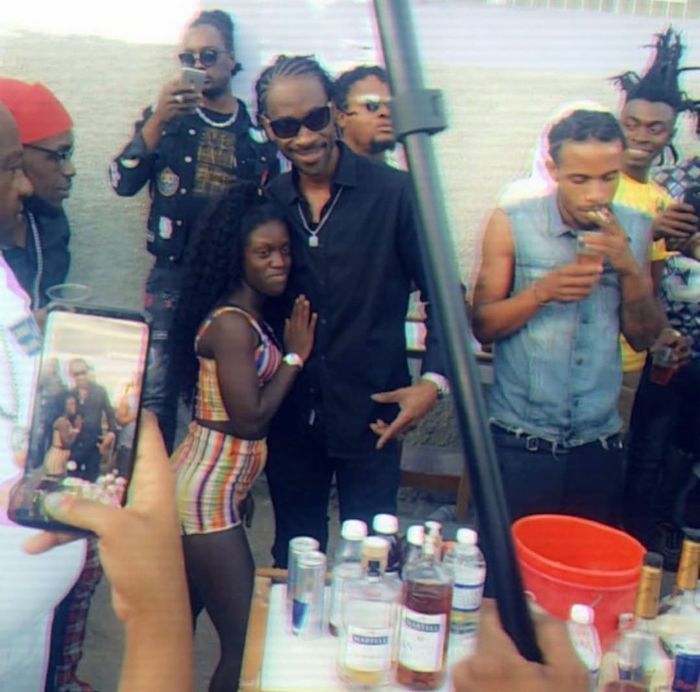 Bounty Killer is a giant in dancehall with three decades under his belt, while Mackerel is merely just testing the waters. So far she has released two singles but has yet to find her breakout hit.
Perhaps The General can take her under his wings and mentor her just like he did with so many big names in the game.