Chris Brown shared a preview of a new collaboration with Drake that sounds fire.
Urban Islandz reported in March this year that Rihanna's two ex-boyfriends, Chris Brown and Drake, got a song together coming out. Breezy and Drizzy recently patched their relationship up after years of feuding over Rihanna. The R&B singer celebrated his 30th birthday on Sunday at Sky High Sports in Woodland Hills, California, where he previews the new song for his fans.
While Drake was not in attendance at the party, we're told that the Toronto rapper gave Brown the go-ahead to share a preview of the song, which could potentially be on the singer's upcoming album, Indigo, due on June 21. The vocals are a bit hard to decipher, but you can hear both Chris Brown and Drake over all the noise in the venue. We're told that the track was recorded earlier this year after the two spoke about collaborating.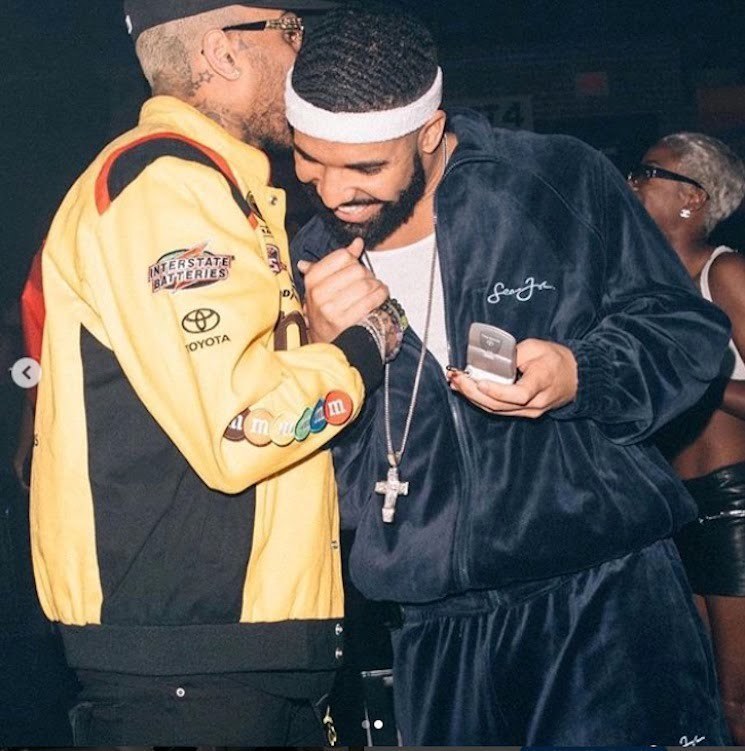 Chris Brown and Drake squashed their longstanding beef last year. In September last year, the two megastars started following each other on Instagram sending their fans into a frenzy. "They are both fathers who love their kids dearly, I mean you just can't find anything negative to say about two black men bonding over their love for their kids," sources revealed.
Preview of @chrisbrown 's new song with @Drake ??? #GotThatHipHop pic.twitter.com/Tzb22DsCR3

— OfficialGTHH (@OfficialGTHH) May 6, 2019
On a side note, Rihanna is not following Drake nor Chris Brown on social media and has not spoken to any of them in years.