Tony Rebel is calling out gay reggae artistes who he says should come out the closet.
The reggae icon is reacting to recent talks of gay artistes following the release of Shenseea and Tyga's new music video "Blessed." The video drew criticism from some dancehall fans over a scene where she woke up in bed with another female. Tony Rebel didn't single out any artistes, but he noted that a lot of persons in the notoriously homophobic industry are gay.
"Dem say Jamaica homophobic, but look how much gay people you have in reggae and dancehall and people know dem," Rebel told the Star. "You have artistes who have locks who are gay, even if dem a say Rasta. The best thing they could do is be honest and come out."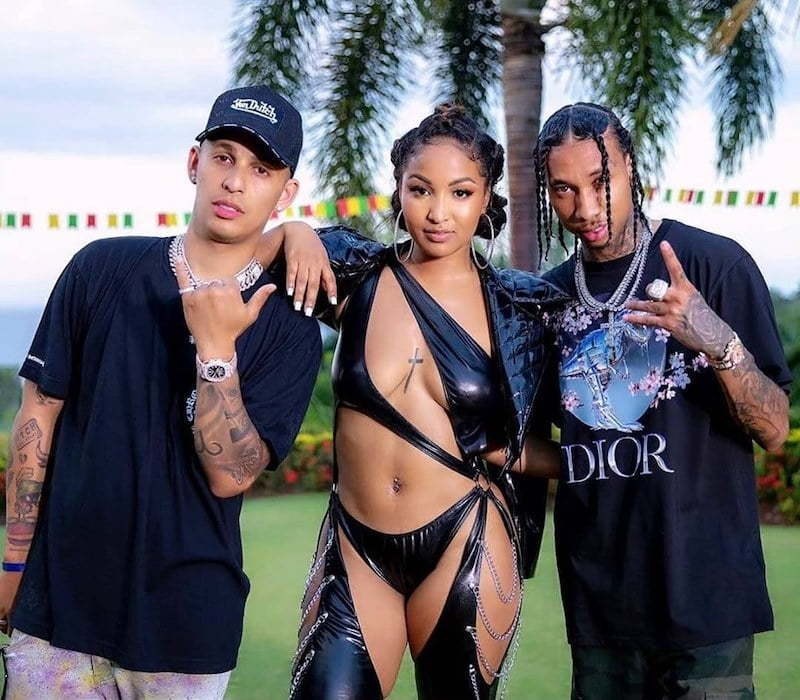 Shenseea and Tyga injected a Rastafarian in the music video, who arguably stole the show. The move angered some members of the Rastafarian community, but Tony Rebel is saying that not all persons who wear dreadlocks are Rastafarian. He noted that it's also a possibility that the Rastafarian man was not aware of the gay scene in the music video before it was released.
"Unfortunately, people are always using the Rastafarian image to do what they want to do," the legendary singer said. "I just looked at the video, and from what I can see, that person is not one of the well known Rastafarian elders. But who says that everybody who wears locks is Rasta?"
Tony Rebel added that he would not have involved Rastafarian in the music video because Rasta "tenets are clear." Shenseea previously left the door open about her sexuality when she responded to a fan hinting that she is interested in both men and women. Nevertheless, she has never said that she is gay, and perhaps she left the door open to maybe use as shock value.