Remy Ma has a smoking hot step-daughter.
The two ladies rolled out like twins at last weekend's Hot 97 Summer Jam festival. Remy Ma is definitely enjoying motherhood, both as a new mom and a parent to adolescent kids. Both herself and Papoose are parents of children from previous relationships. Remy has a son, and Papoose has a daughter before the couple got married and welcome the Golden Child. On Sunday, the Terror Squad rapper steps out with her step-daughter, and it's safe to say that we hope they do this more often. They even donned the same outfit.
"What do you do when your daughter calls at 10am the DAY OF saying she wants SummerJam tickets but you don't have any left," Remy Ma wrote in a Instagram post while sharing a photo of herself and her step-daughter. "You go pick her up, y' all go shopping, have hair & makeup artists meet you at the crib, have your security & driver pick you up and you personally take her to the concert oh and don't forget to throw in backstage passes and a suite (TOTALLY came in handy when they evacuated the venue due to thunderstorms) I love being a mom; yesterday was soooo much fun!! Hope I made you happy babygirl."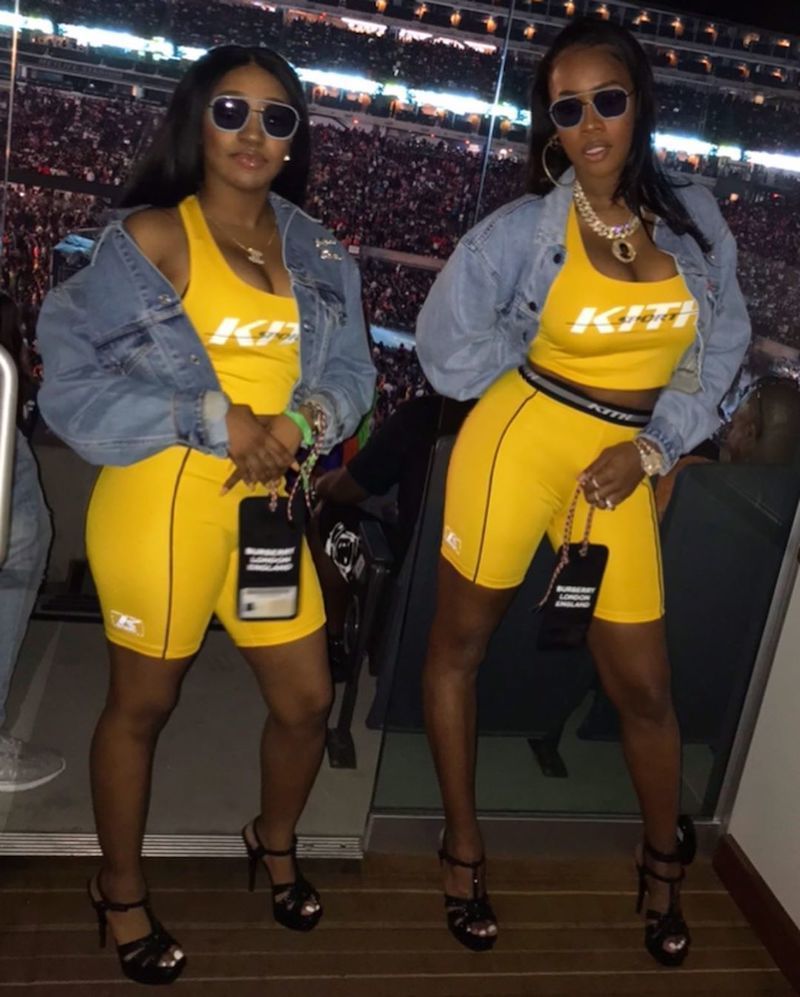 Remy Ma appears to be in good spirit despite her recent legal troubles involving an alleged assault on Brittney Taylor. The Love & Hip Hop New York alleged put hands on Taylor in April for allegedly knowing something about an attack on her step-daughter. Taylor filed a police report, and Remy Ma found herself briefly behind bars and then under investigation for probation violation.
Remy celebrated her 39th birthday on May 30, and she noted that she had a blast. "Been having a great birthday weekend – surrounded by friends and family," she wrote. "Most make resolutions on New Years, but I usually make major changes with each new year of MY life. This year I'm thinking… there are some people I need to have around more often, some people I need to be around less, and some people gotta go completely away."